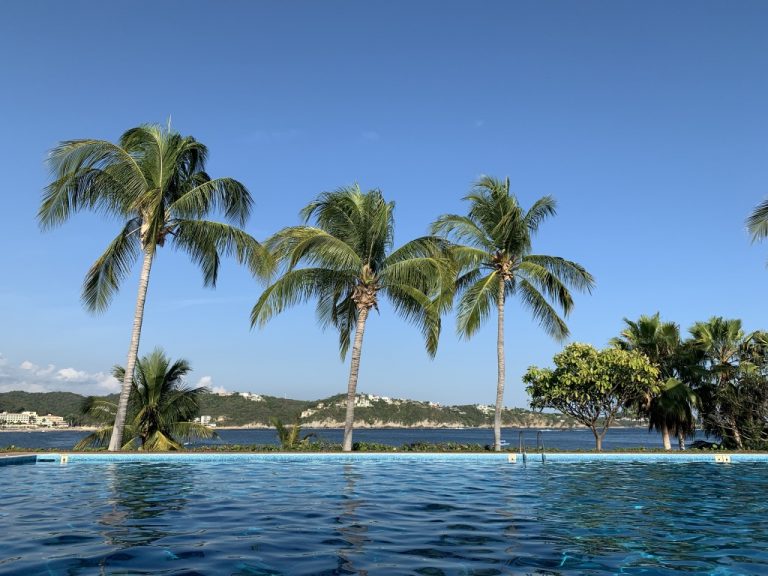 After spending our birthdays climbing Mount Kilimanjaro, we decided to spend our next getaway relaxing on the beach. After a busy first 9 months of the year and vacation days dwindling, we were limited to a short adventure over the Thanksgiving holiday.
With limited days, and our close proximity to the Tijuana airport, somewhere in Mexico seemed like the best bang for our buck. We already had a Cabo trip planned in early 2019 so after a bit of research we decided on Huatulco.
Huatulco is in the Oaxacan State in very southern Mexico. The nonstop flight from Tijuana took almost 4 hours. The area is considered safe and great for diving, fishing, and…lots of all-inclusives. There are also very limited nonstop flights from the United States, which is one of the reasons it hasn't grown in popularity like Cancun or Cabo.
Where to Stay
Once we had decided on Huatulco, we realized that in order to stay on the beach we were most likely going to have to choose an all-inclusive resort. That's not really our style so I was initially disappointed. Luckily, we found that many of the resorts have multiple types of stays, so we eventually settled on Hotel Las Brisas Huatulco.
We had what was considered a suite (although there was no actual separation from the "bedroom" to the "living room") and oceanfront views. The resort is HUGE and very hilly so they have golf carts that can take you to and from different parts of the resort. There are numerous pools (including an adults-only pool) and beaches.
We were satisfied with the resort but felt like we were the only people there not doing all-inclusive. This meant A LOT of families… and older couples.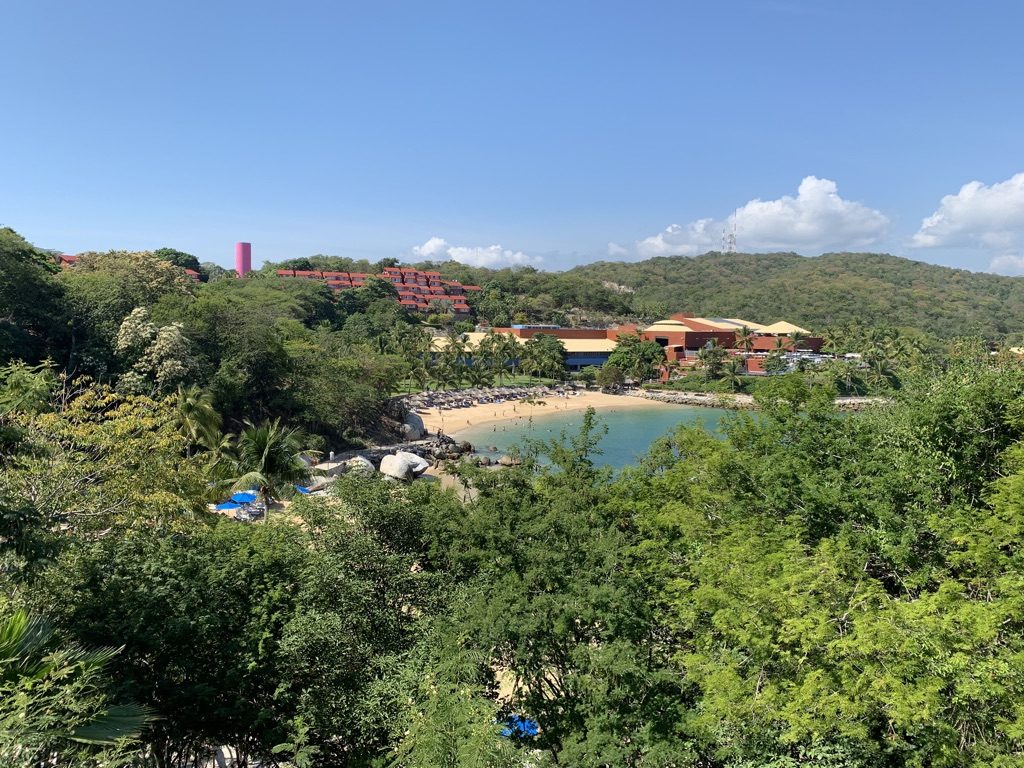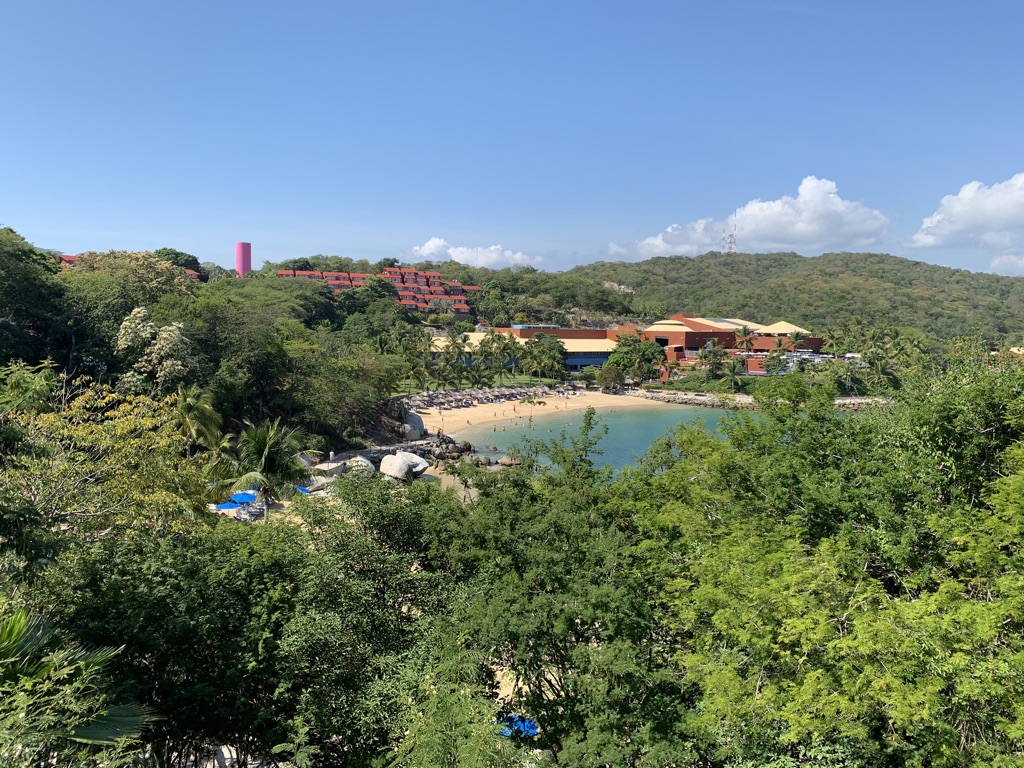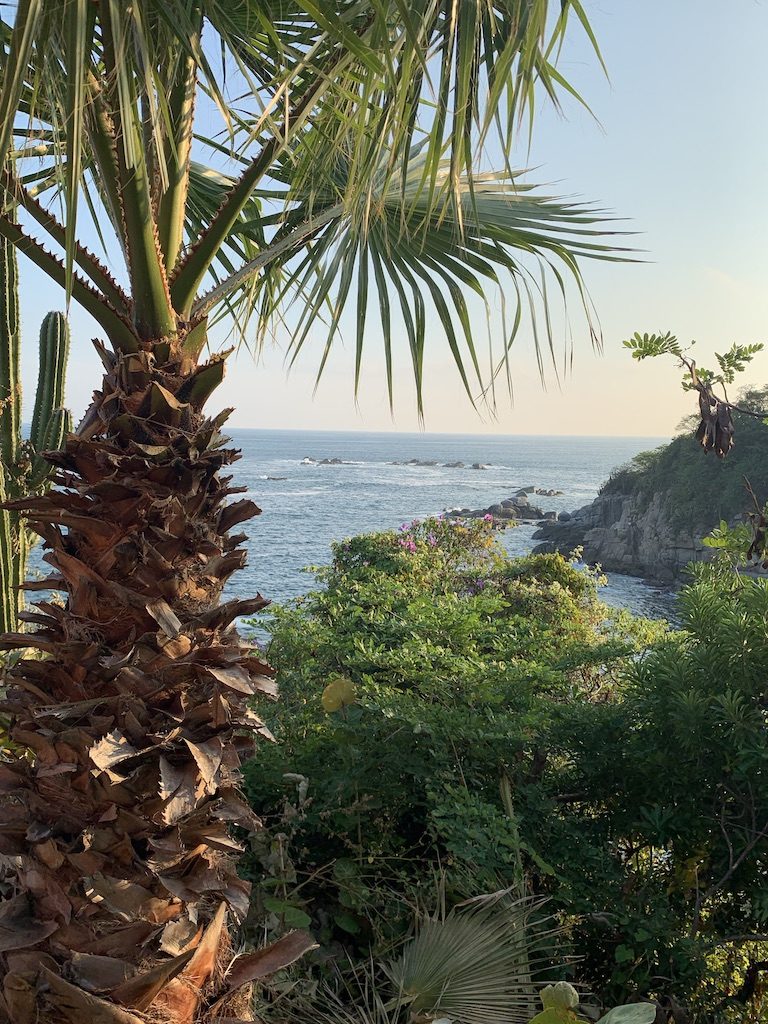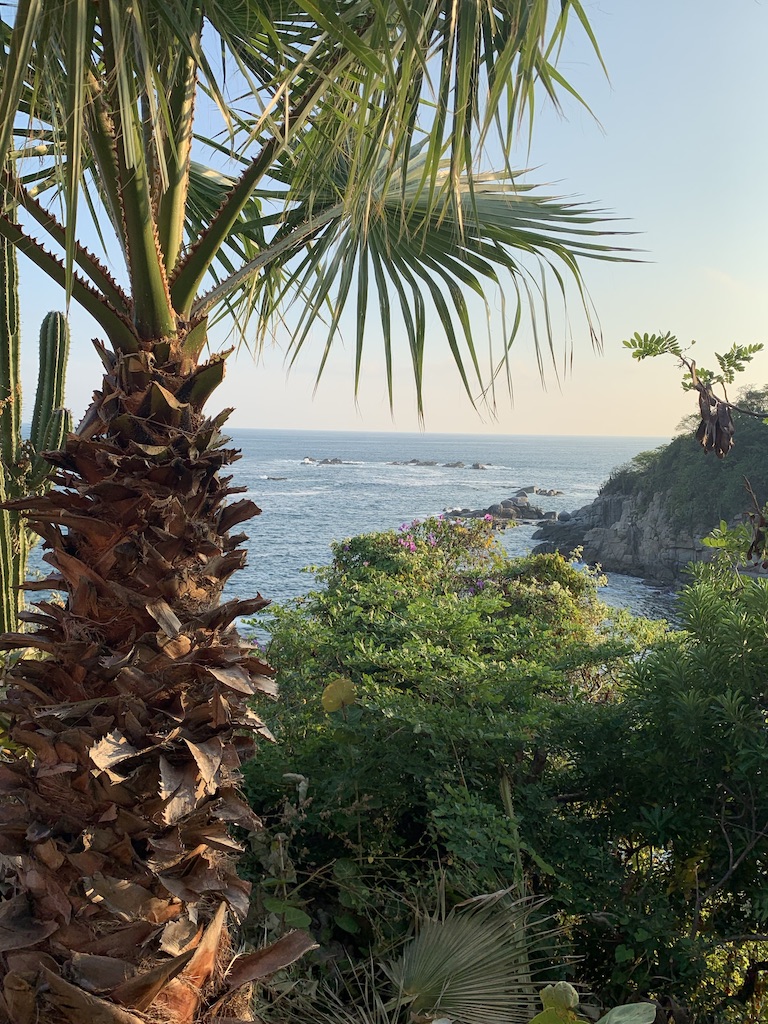 How to Get There
As I mentioned above, there aren't many nonstop flights from the United States. If you don't live in San Diego, there is a good chance you are flying through Houston or Mexico City. At the time of writing this, it also looks like Sun Country has some seasonal flights from Minneapolis. If you live in San Diego — we highly recommend the Cross-Border Bridge and flying out of Tijuana – there are direct flights a few times a week!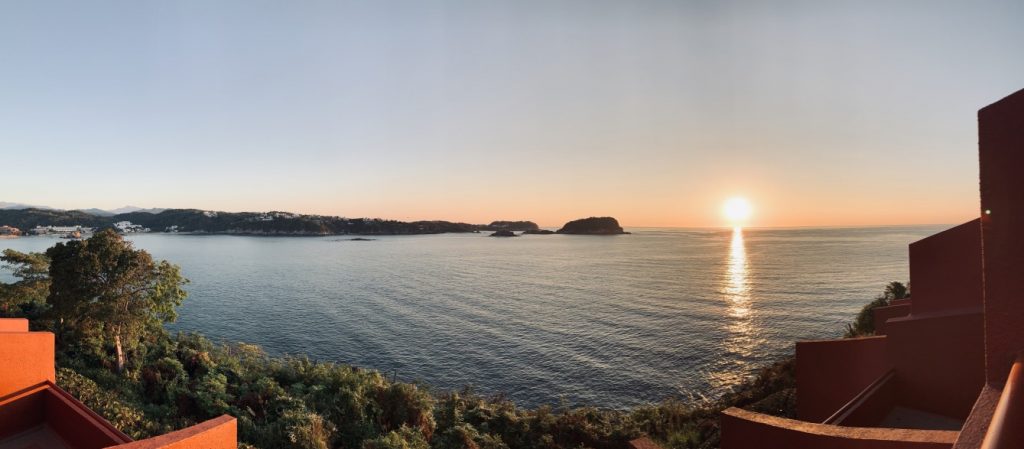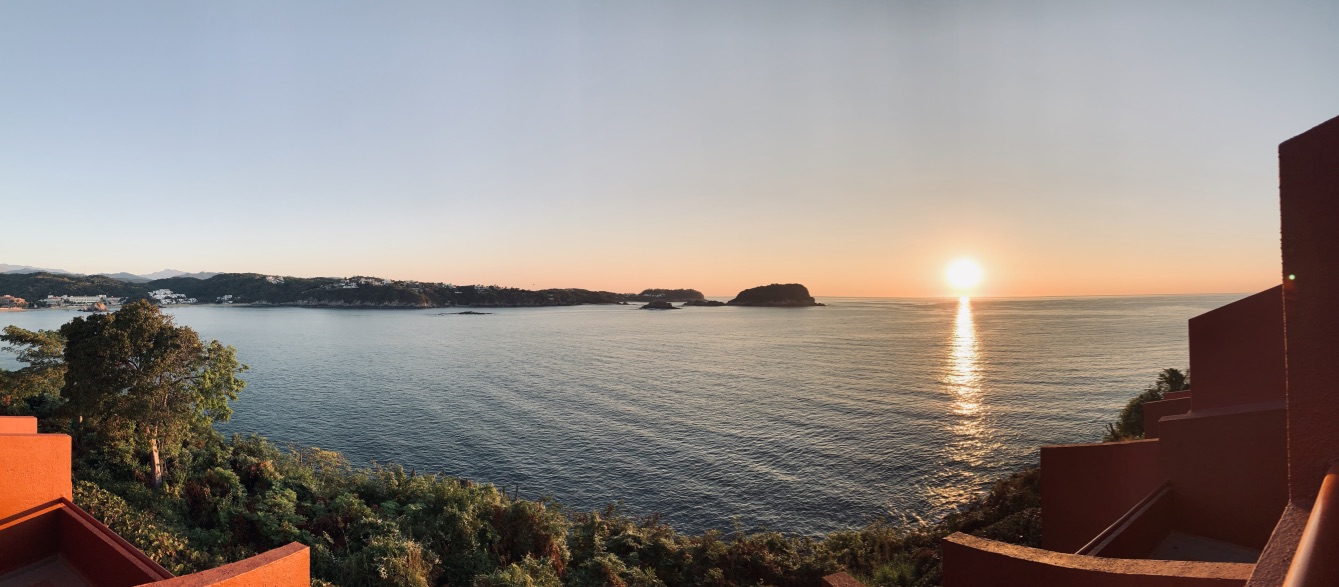 What to Do
Scuba Diving – Diving was definitely at the top of Toby's list for the trip. Unfortunately, we quickly learned that November is not a good time to dive — the winter water makes visibility bad and it's not worth the money or time. If diving is high on your list of things to do, I'd make sure you are going at the right time of year.
Sunset Boat Cruise – this doesn't actually seem to be a popular thing to do like it is in Cabo, but the way Huatulco is situated, you really have to get out on a boat to see the sunset (otherwise it hides behind mountains and hills or you're facing the wrong direction completely). However, we took a taxi to the marina, was introducing to a boat driver, bought a six-pack of beer and off we went for an hour and a half cruise. It was relaxing, we had the little boat all to ourselves, and bonus during the humid weather — we had a breeze!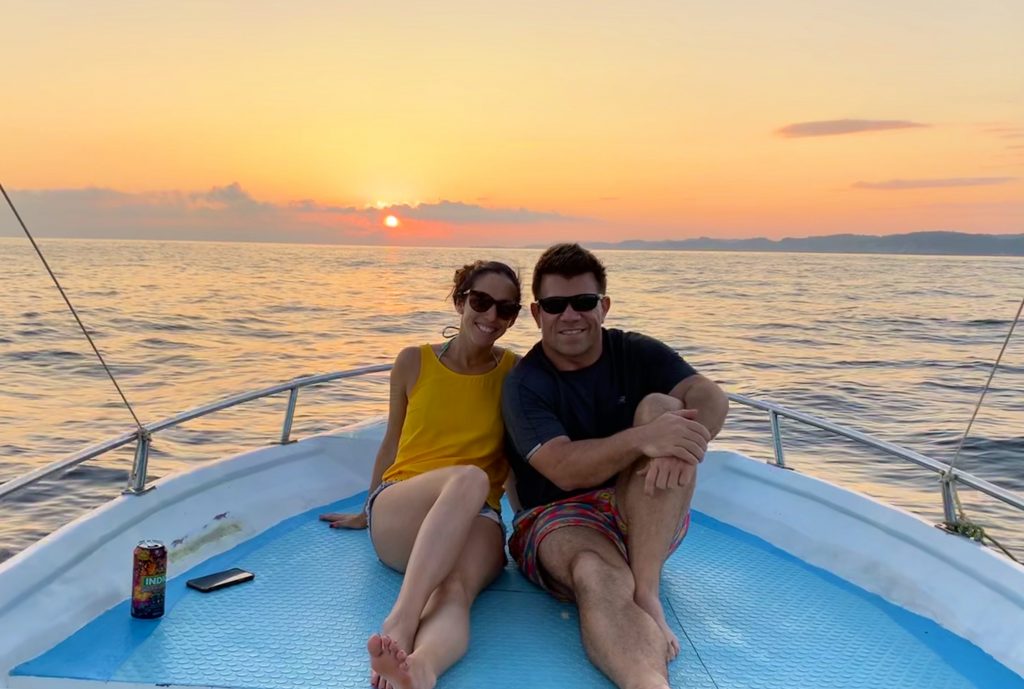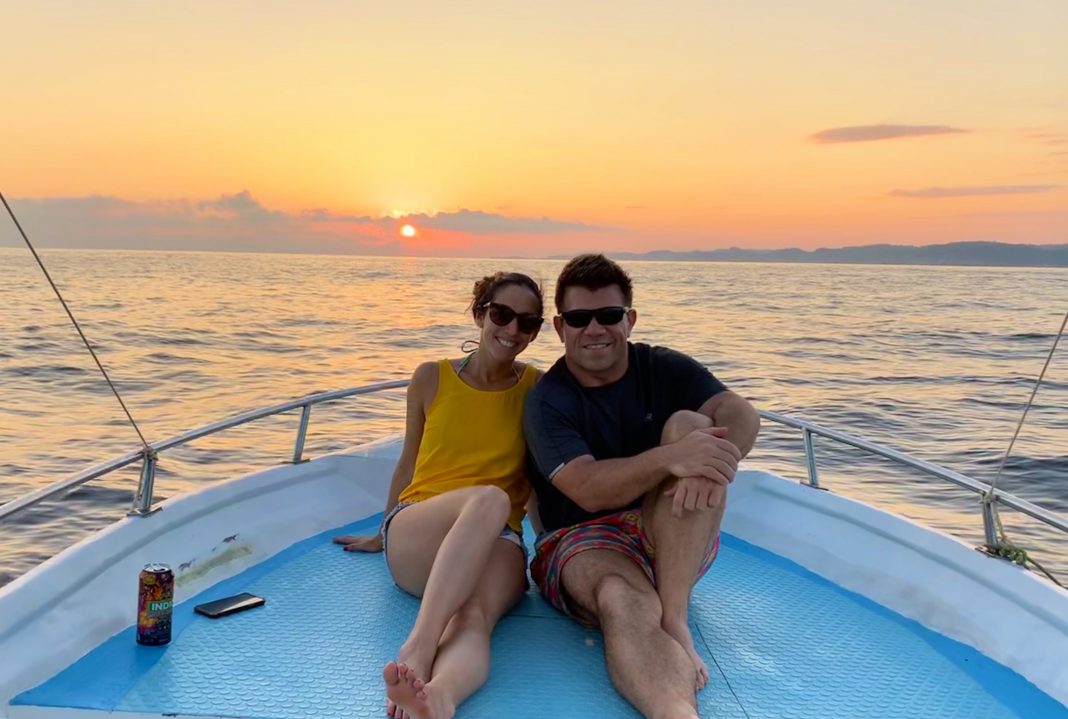 Fishing – neither of us are big fisherman, but with a planned day of diving canceled, we found ourselves talking to our sunset-boat-driver about going fishing the next day. Unfortunately, we had a mostly unsuccessful morning until we caught a bunch of Bonito towards the end of our charter — which I found to be very fun!
Relax! – you're at a resort on the beach in Mexico — so you're most likely looking for SOME relaxation — so whether that's the pool, beach, or spa, there are plenty of resorts that have all of these options at your fingertips. Las Brisas did make it very easy to sit back and relax for the day.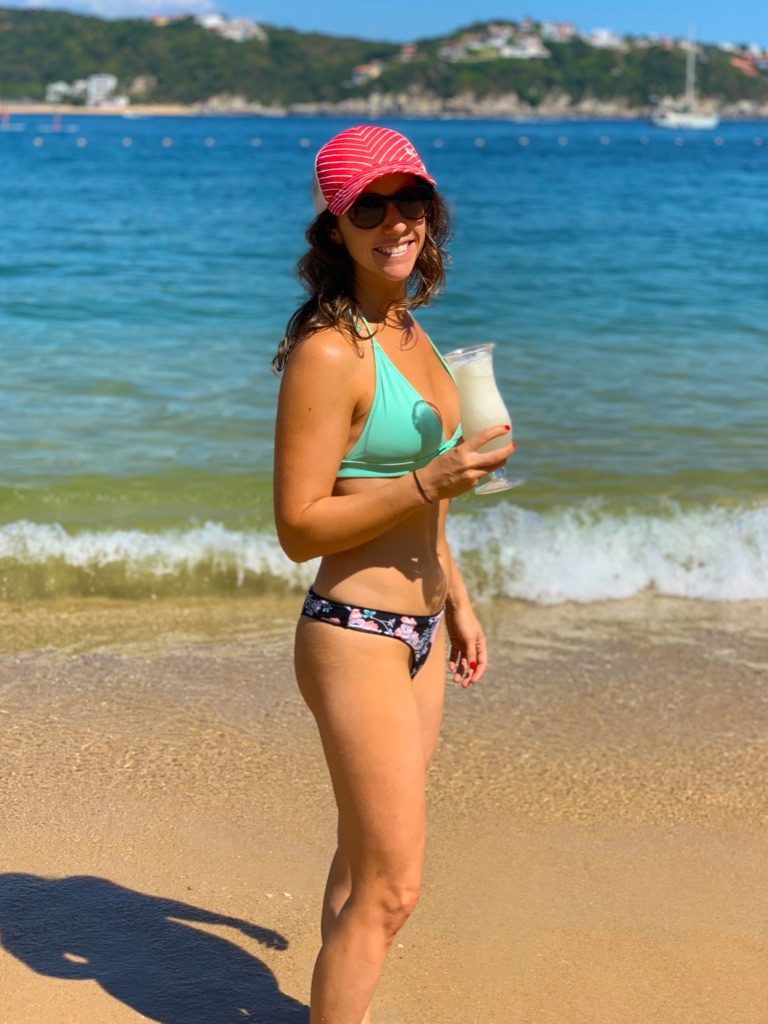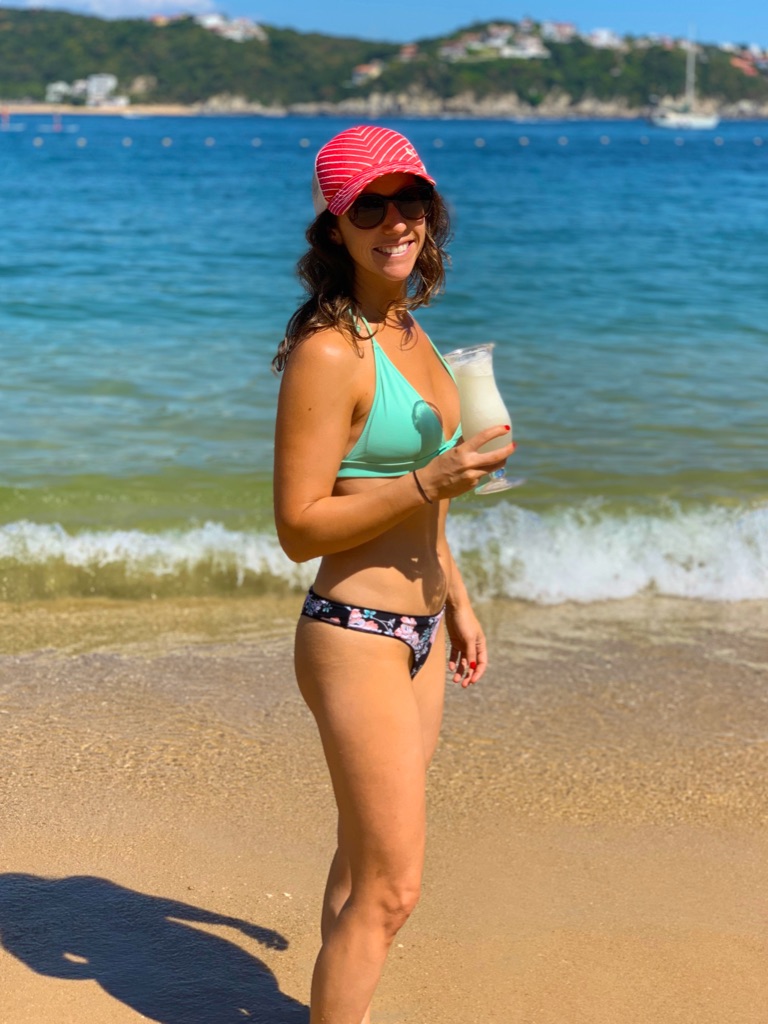 Where to Eat
One of the reasons we don't stay at all-inclusive resorts is that we like to explore the town and try out the local restaurants. We had some great dinners in town while we were in Huatulco.
After not receiving much help from the concierge at our resort (again, being an all-inclusive I don't think they are used to recommending restaurants outside fo the hotel), our taxi driver suggested Che Dieguito, an Argentinian restaurant. The food was delicious and the restaurant was really cute, with indoor and outdoor seating. If you're in the mood for a good steak, I highly recommend.
Terra-Cotta – we actually weren't planning on going to this restaurant, but the restaurant with a similar name that we were hoping to go to ended up being closed. This place was a great, last-minute, second choice! Delicious drinks, good food, and right in the middle of the main part of town.
Besame Mucho – this restaurant isn't in Tripadvisor's Top 10 and it's off the beaten track a bit, overlooking a little marina (but also right about 7 Tavoli La Taverna which is highly ranked) but we decided to give it a shot. The restaurant was adorable, the food was delicious with great presentation, and, the service wonderful — although there were only a handful of us dining when we were there.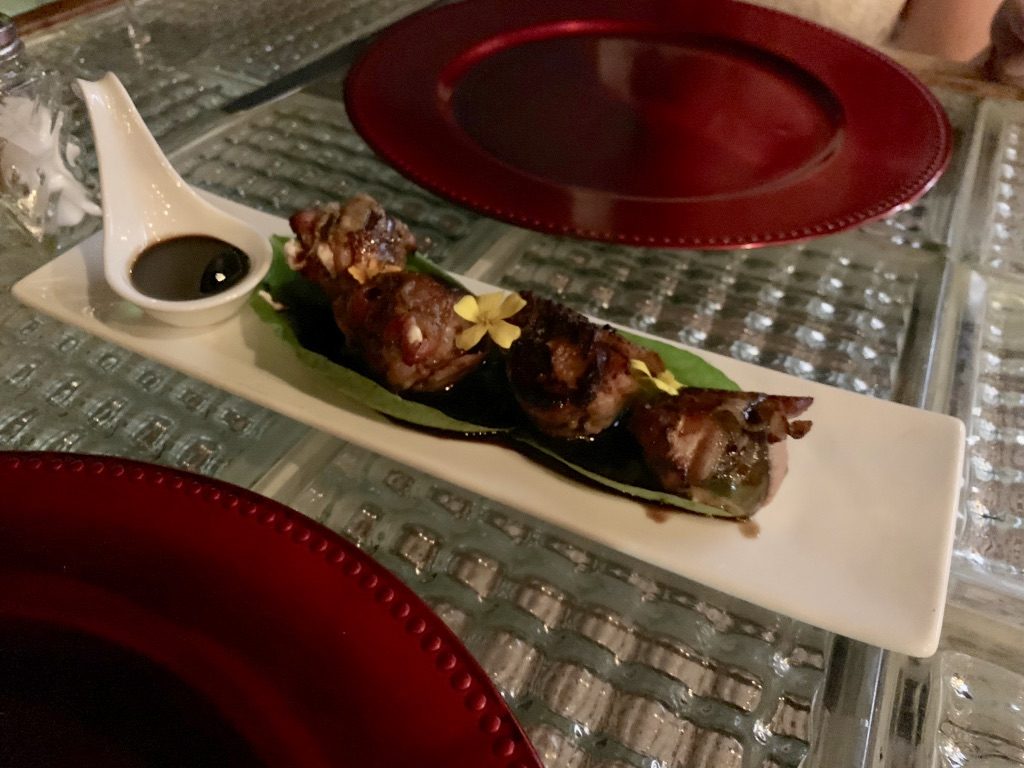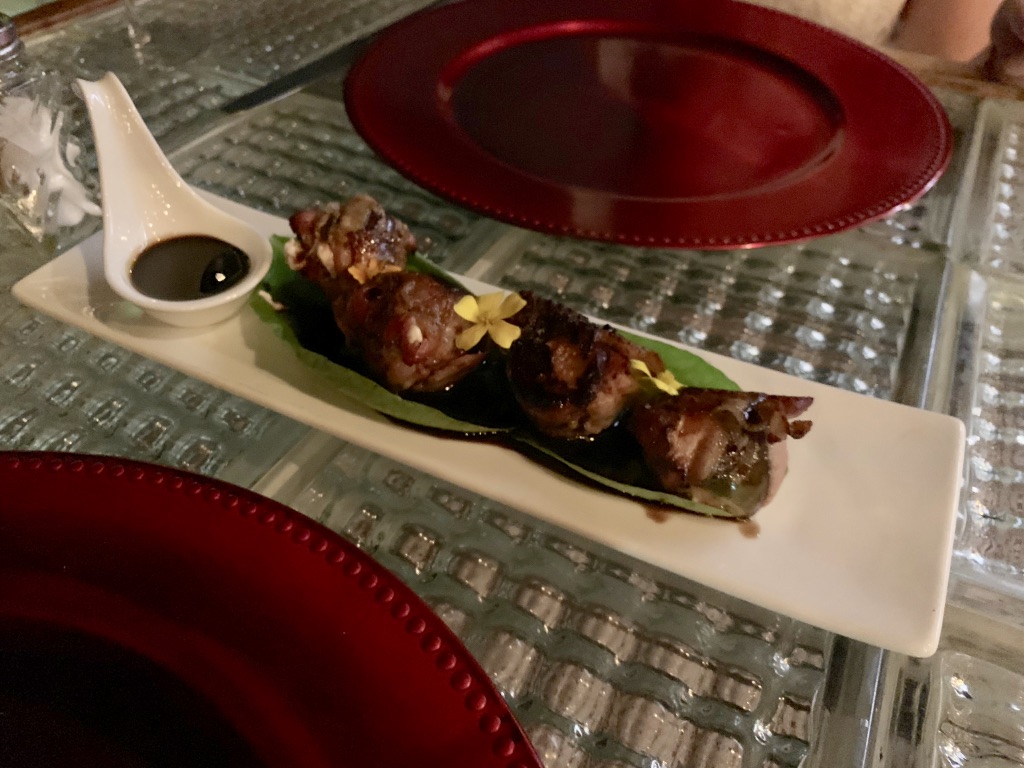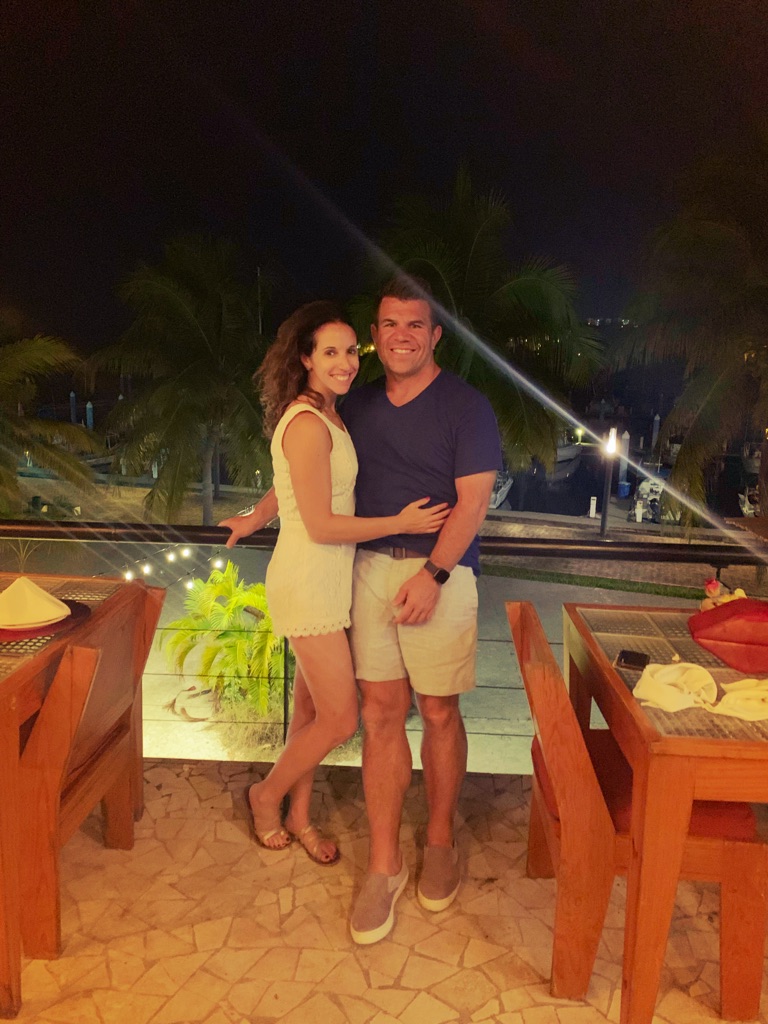 Nightlife
We didn't go to Huatulco with the intention to party all night long, and if that's what you want to do we probably wouldn't recommend Huatulco!
Their bar scene is slowly starting to grow but…it's pretty quiet right now! On our one night out we had drinks and played pool at La Mezcala and then ended up at a nearby nightclub, La Papaya.
All in all, we enjoyed Huatulco. After adventuring through Colombia and Scandinavia, hiking all over the world and reaching the summit of Kilimanjaro, and a handful of domestic trips in between, it was a great few days of relaxation.
Comments
comments