We decided relatively last minute to make a weekend trip to Vegas which meant flight prices were already climbing.  With no traffic we could make it from San Diego to Las Vegas in about 4 ½ hours so we decided it was worth saving a few hundred dollars and turning the weekend into a mini-road trip.
Tip: leave as early as possible on Friday.  Friday traffic is bad enough and we'd be fighting people on their way to LA, Riverside, Palm Springs and Vegas, as well as anyone just generally on their way home.  We got out of San Diego around 2:30pm and made it to our hotel by 8pm.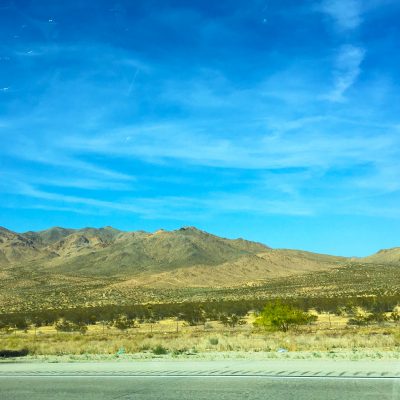 Where to Stay
There are plenty of options in Las Vegas but since we were trying to do this trip on the cheap (relatively) we chose The LINQ – a newer Caesar's property midway down The Strip that was $110 a night with Total Rewards.  The rooms were nice, although the shampoo, conditioner and body wash was in bulk dispensers in the shower, like a gym locker room, which I understood was reducing waste, but still seemed a little low rent.  The location was hard to beat – you had The High Roller ferris wheel and the promenade full of different bars and restaurants.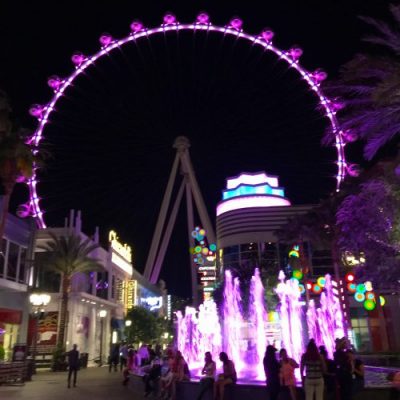 Where to Eat
Like hotels, there is no shortage of food options in Vegas.  Since we arrived relatively late and took a bit to settle in, have a few drinks and change, we decided to go to Chayo, a higher end Mexican restaurant in the hotel.  I wouldn't go back.  The food was just okay – and definitely not worth the price, especially for someone who lives 20 minutes from the Mexican border.
Serendipity 3 – if you want larger portions, or a good base to get you through a day of pool parties or gambling, look no further.  We had extra large bacon, egg, and cheese bagel sandwiches and ridiculously overpriced mimosas.
Jaleo – a tapas restaurant in the Cosmopolitan. Not the first time we had eaten there and again did not disappoint.  From bacon wrapped dates to seafood croquettes and paella, everything was delicious.
What to Do
We spent Saturday at the pool at The LINQ – a good alternative if you don't want to spend the money going to a pool with a popular DJ.  Good music, lots of young people, giant beer pong and pool jenga, plus free entry made it an easy choice.  Day beds and cabanas were available as well.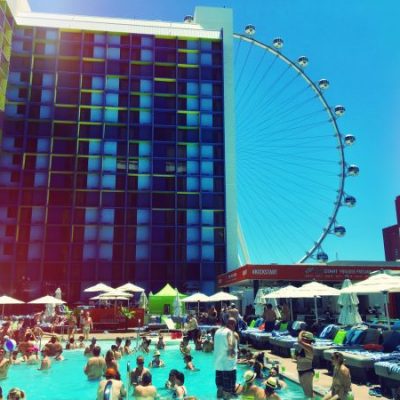 Gamble! This was my first time really learning how to play black jack (yes, I have known 21 equals black jack) so we spent a few hours each night gambling at O'Shea's, a bar in the promenade next to the hotel.  Good music, beer pong and a fun vibe make a little different than just gambling in a casino.
Bars! We didn't end up making it to any clubs this trip, but instead hung out at AmeriCAN (also in the promenade).  They have over 70 beers from around the country, plus games like beer pong and giant jenga.
Chandelier Bar – if you're going to have dinner at Cosmo, or before you head into Marquee, I always like to stop and have at least one drink at the Chandelier Bar.
And…that was it.  We got on the road at 10am on Sunday to avoid horrendous traffic that I had been warned about, and was home around 3pm, after a 25-minute detour to the slowest McDonald's I'd ever been to.  While the drive could have been worse, I think I'll stick to flying in the future!
Comments
comments