We spent two days and two nights in Atacama and accomplished A LOT. While our itinerary was nonstop on this trip, it's definitely proof that you CAN see it all – at least the mountains, desert, and city, all in one trip. Side note: while researching Chile I learned that there is SO much more of this beautiful country left to visit and I hope to make it back one day to continue exploring.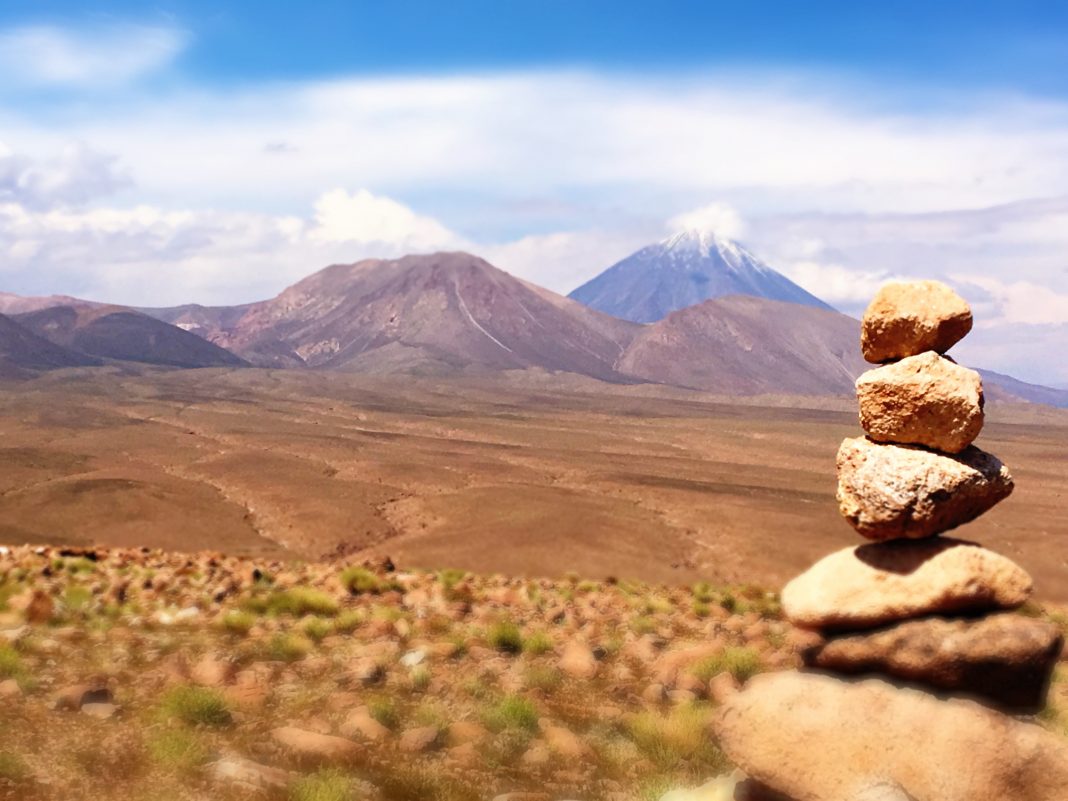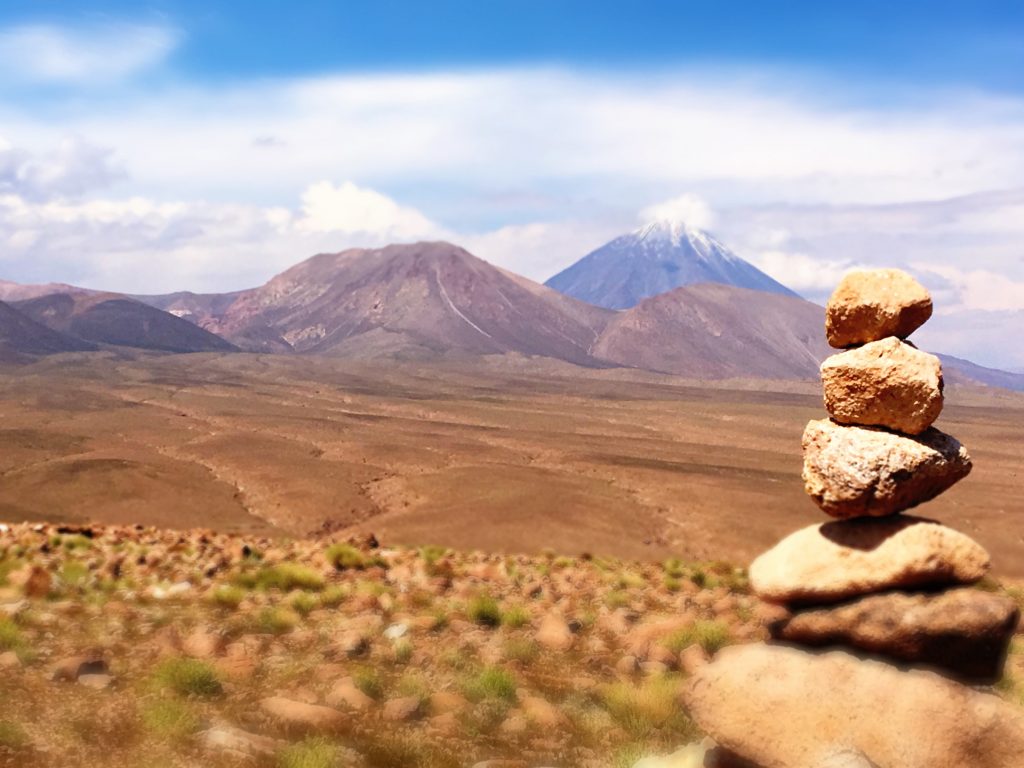 We took the first flight out of Santiago that morning and arrived in Calama around 8am. We opted to rent a car for this portion of the trip as most of the activities you want to do and sites you want to see really don't require any kind of tour, or even four wheel drive. We hopped in our SUV and made it to the town of San Pedro de Atacama in under an hour.
Where to Stay
We decided to stay in the sister hotel of Altiplanico Sur – Altiplanico Atacama. It was a short, easy walk into town but at night quite dark – I highly recommend bringing a flashlight if you're staying here and planning to head into town for dinner and drinks. The rooms were nice and we had private patios and an outdoor shower. Don't worry – there was an indoor shower as well.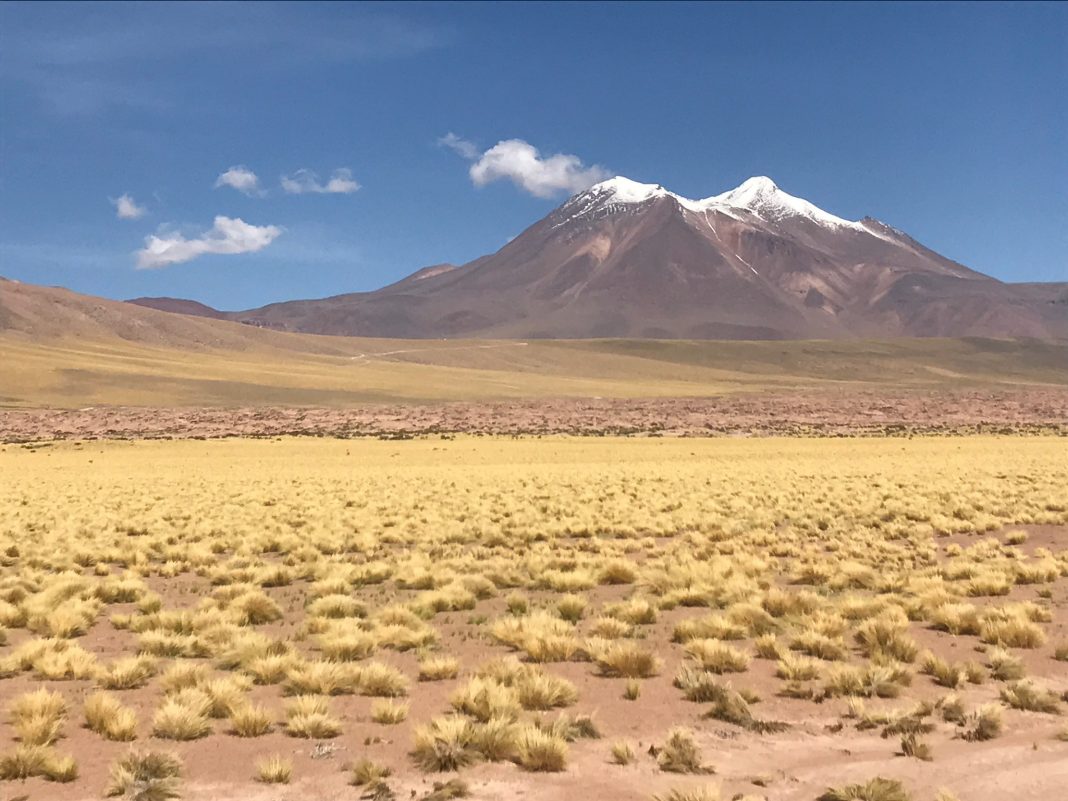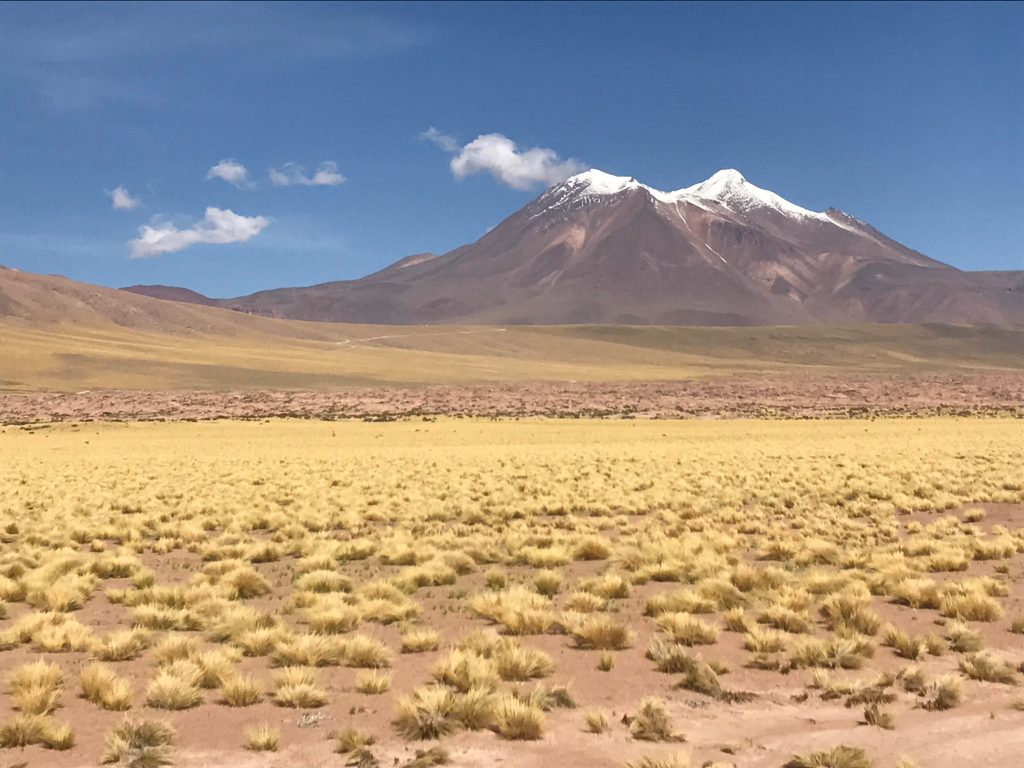 What to Do
Valle de la Luna – probably the closest thing to town to do is visit the Valle de la Luna. We had read that sunset was the best time to go so we made the drive over just in time – we paid a few dollars and drove to an area where a decent sized group of people were parking. Due to the time we didn't get to drive all the way around the park, but luckily we captured a pretty great sunset.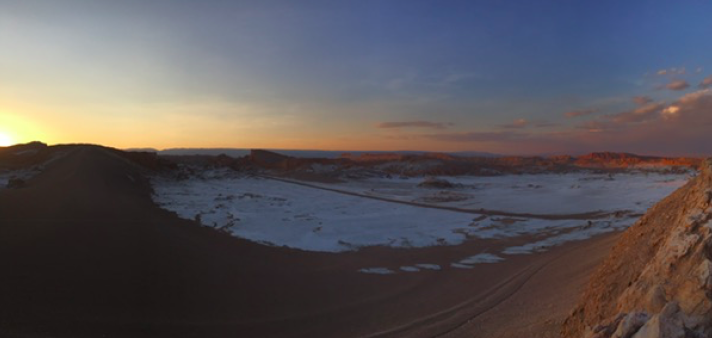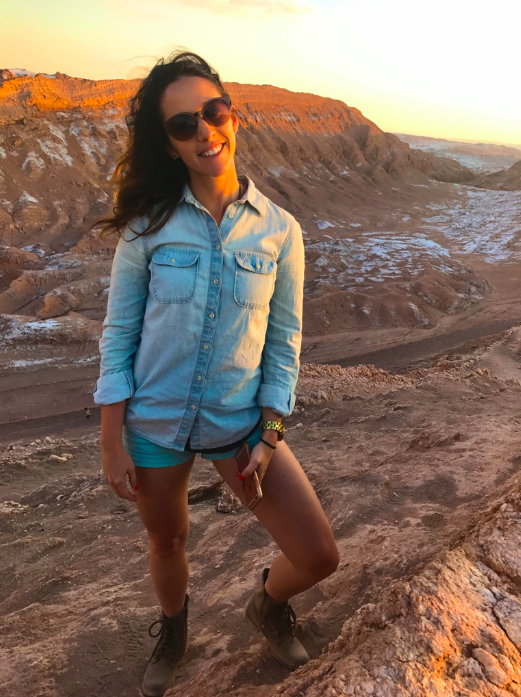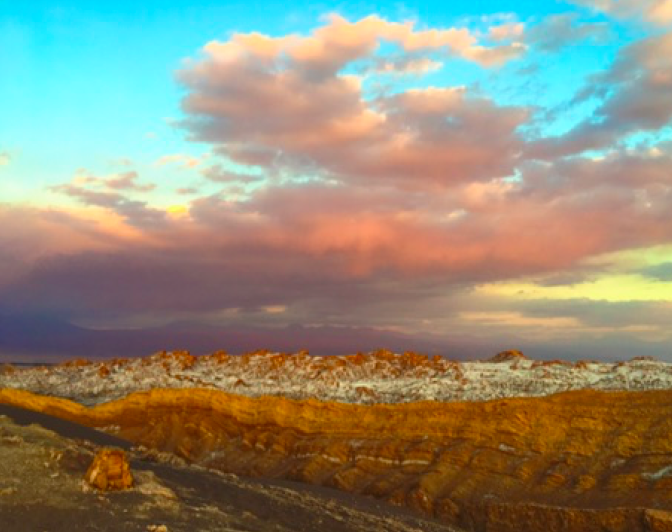 Salt Flats & Lagoons – again, one of the benefits of renting our own car meant going at our own pace (aka doing everything we could have done on a tour, but sleeping an extra hour and ending up having parts of Atacama all to ourselves. We stopped by the Atacama Salt Flat, hung out with flamingos (or desperately tried to be quiet enough to get close to them), had a delicious $7 lunch in the village of Socaire on our way to the lagoons, and then visited the Miscanti Miniques lagoons.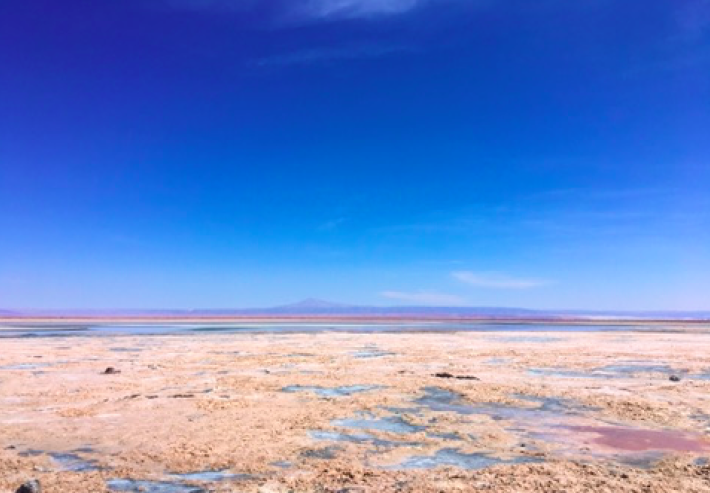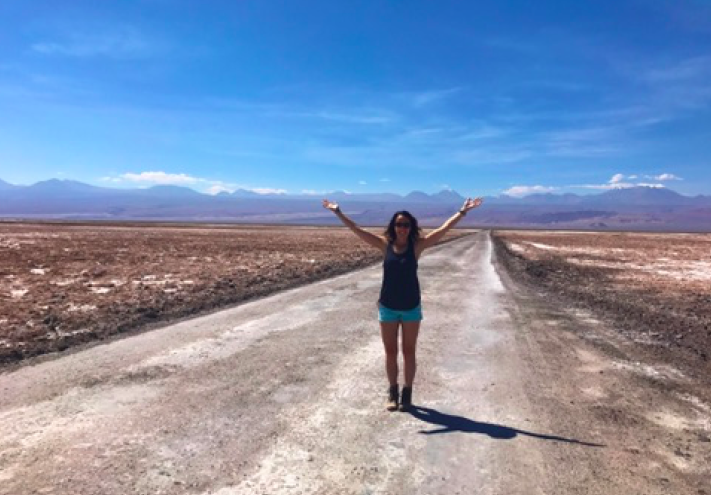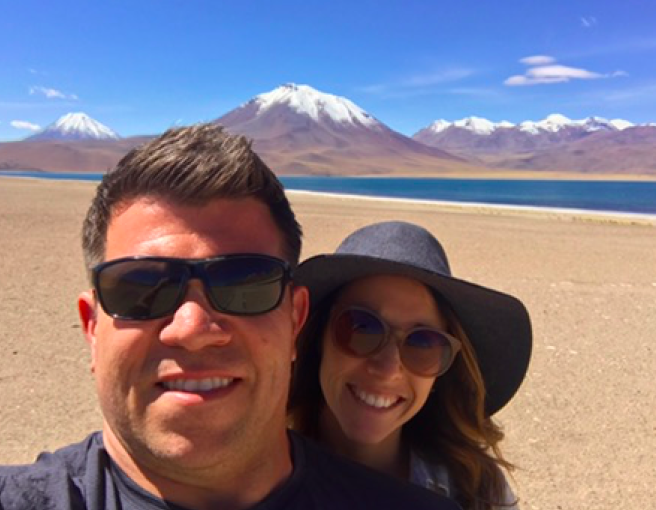 Termas de Puritama – when we arrived at our hotel our room wasn't ready so we decided to head to the hot springs for the afternoon before settling in and then heading to Valle de la Luna for sunset. If you like to relax in natural hot springs I definitely recommend! You drive to a pretty high altitude, walk down into a canyon, pay a small entry fee, and relax! Tip: I don't care how warm or cold out it is, you're sitting in crystal clear water at 14,000 feet – wear sunscreen.
Where to Eat
Adobe – while we didn't have time to eat many meals in Atacama, Adobe was by far the best place we ate. Be prepared that there may be a fire going so it might get a bit smoky, but the food is delicious and the live music is a lot of fun. Definitely make sure to head here for dinner one night.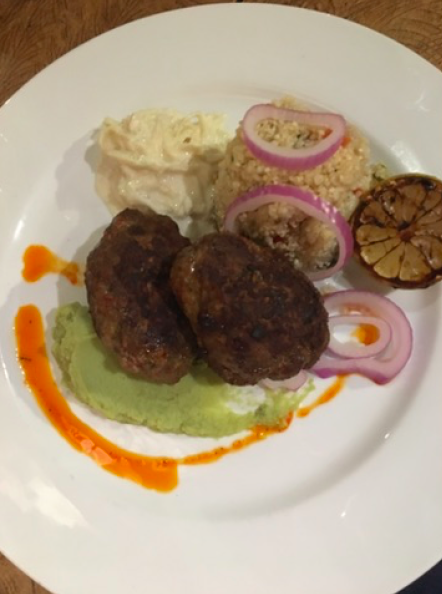 Mal de Puna – a spot we passed on the walk from our hotel into the main part of town, this place was a great spot to stop for a drink and snack of ceviche or one of their wok dishes.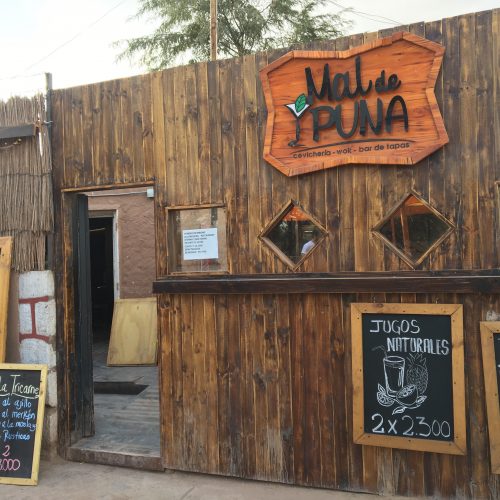 La Estaka – honestly, not our favorite meal of the trip, but the ambiance was great, the location was right in the center of town, and hey, there are plenty of other dishes to try – I just didn't find my curry bursting with taste.
While Patagonia has a huge draw, I wouldn't write off visiting the desert if you have some time – especially if you don't spend much time in deserts, it feels a bit out of this world.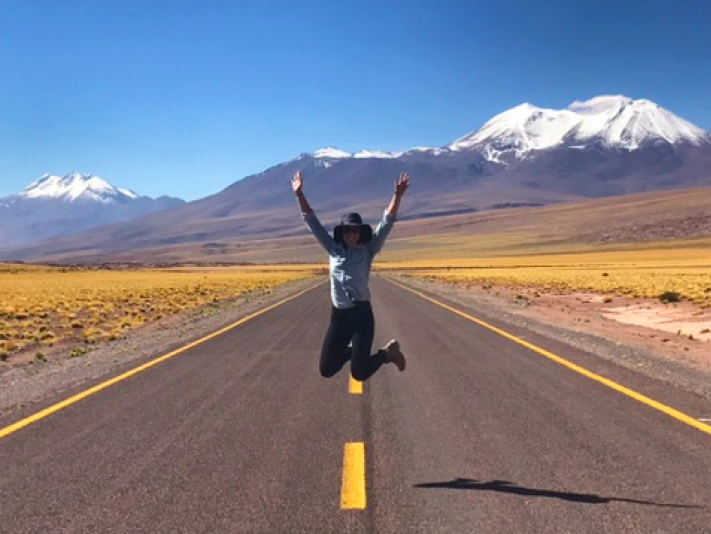 Comments
comments