When we decided to go to the Philippines we knew we would only be able to pick one place to go due to time constraints. We would be coming from Hong Kong and it seemed no matter where we wanted to go we'd have to fly through Manila to get there.
After chatting with some friends that had been to various islands, reading countless blog posts, and considering travel times, we chose Coron.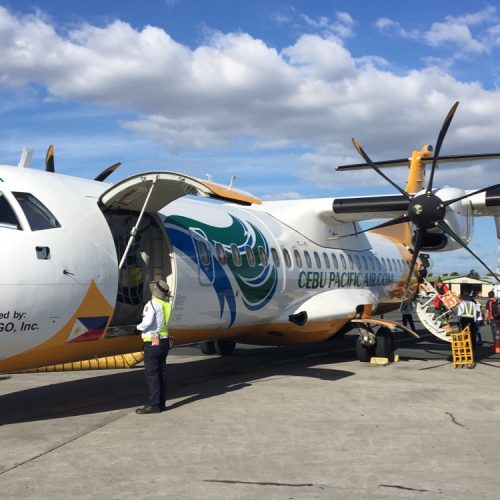 So why did we choose Coron?
Once we got to the airport in Busuanga we were only a 45-minute van ride from town.
We could fly Cebu Pacific, a more budget airline, which helped keep costs down.
The beautiful limestone cliffs and formations on Coron Island. While I'm sure you can't really go wrong with any of the touristy islands in the Philippines, we live at the beach and wanted something a bit different.
Boats! Again, while the water in San Diego is nothing like the water in the Philippines, we can lie on the beach most months out of the year and the different boat tours Coron had to offer interested us.
Scuba Diving. If you're into diving (or even snorkeling) there are many wrecks in the area which you can't necessarily find everywhere else that scuba diving is popular.
Have I convinced you to go yet? Here's where we stayed, where we ate and what we did:
Stay
We chose Corto del Mar – walking distance to everything in town but away from the busy, loud streets (however, there are roosters nearby). The hotel was nice, there is a pool and large jacuzzi (that wasn't hot the one time we went to take a dip) and a good breakfast was included. I originally stumbled upon the hotel looking through my Chase Sapphire Rewards Points but found a great rate on agoda.com so opted to pay for our stay.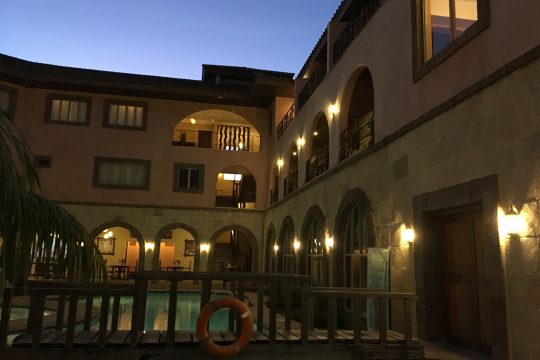 Eat
Sinugba sa Balay – located near the center of town, this outdoor eatery serves up great local food – we ended up having dinner here two of the four nights we were in Coron. From chicken to fish and shrimp, to noodles and rice, smoothies and local beers, we enjoyed everything we tried here.
Altrove – if you need a break from Filipino food, Altrove is the place to grab pastas and pizza. It's located up on the second floor, so we actually missed it the first time we walked by. We had their pesto pasta which tasted so fresh and delicious, and a thin crust pepperoni pizza.
Asia Grandview Hotel – one downside of Coron is that you can't really just sit on the beach and enjoy the sunset. We ended up choosing to have some post-boat tour drinks and appetizers at the Asia Grandview Hotel, located above the harbor with excellent sunset views.
Do
Get on a boat! If you don't want to spend your days on boats, I probably wouldn't recommend that you come to Coron. We had three full days in Coron and spent the better part of every day on a boat.
Calamian Tours – we actually ended up with Calamian Tours because when we arrived to Coron it was sunset so we decided to just book a tour through the hotel. We did the Coron Island Ultimate Tour which I'd recommend. Kayangan Lake was beautiful, and it was cool to swim through the Twin Lagoons and check out snorkel spots, beaches and a shipwreck. Lunch was included, and while alcohol wasn't they are totally happy with you buying beers or rum before starting the day!
Scuba Diving – I don't actually dive (I hurt my ear in a Discovery Dive in Bali in 2009 and have been a baby about it since) but Toby does and I went along for the ride (luckily two of the three stops were shallow enough that I could actually snorkel around and see fish, coral and one of the wrecks. We used Reggae Dive Center (or Rocksteady Dive Center – they were in the middle of rebranding to Reggae when we were there) and they were great. Lunch was included, as well as a post-scuba beer.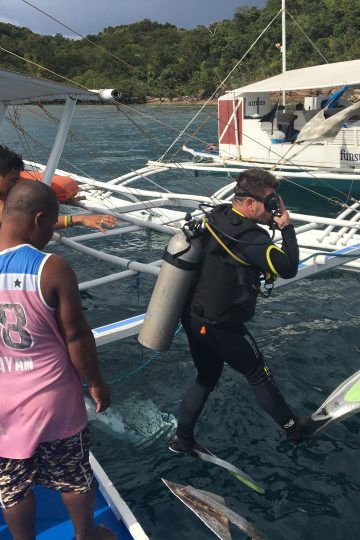 Rent a Private Boat – on our third day we decided to sleep in a bit and then just wander down to the docks to see if we could get a private boat for the afternoon. We walked about 10 feet out of hotel when a tricycle driver asked if we wanted a ride and made it his mission to help us find a private boat for the afternoon. Once we found a boat we went to the market by the water and chose a fish, rice, veggies and some items for cooking so that they could make us lunch while we were out. We chose three beaches we hadn't visited in our previous tour and they boated us around and let us stay as long as we liked. It was a wonderful, relaxing, romantic way to end our trip in Coron.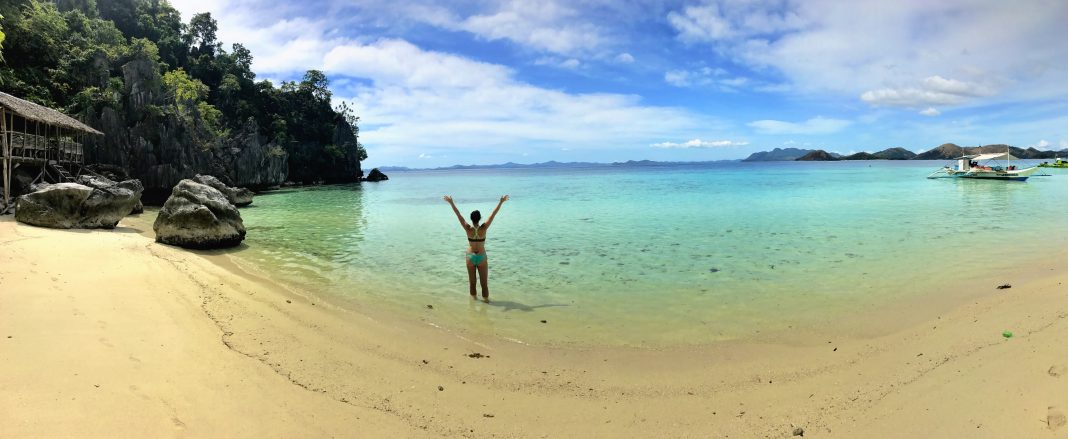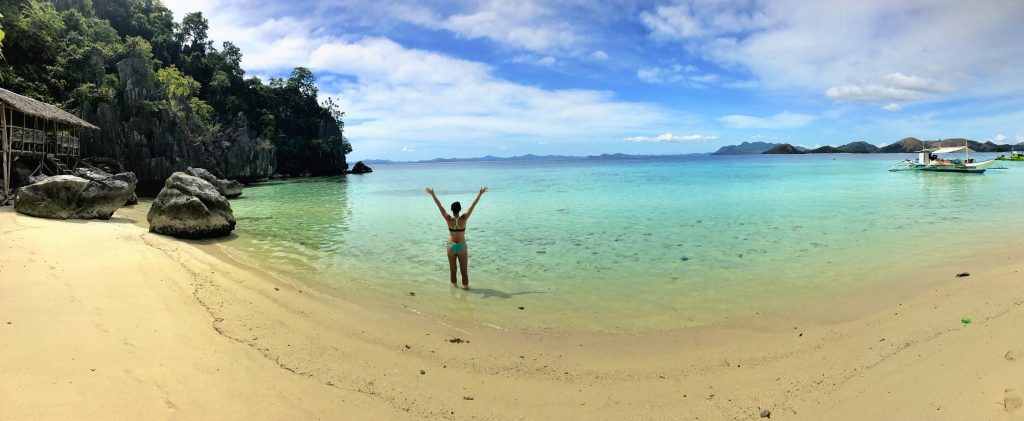 What to Bring
You're heading to the Philippines – of course, you already know to bring your bathing suits, shorts, and sundresses, but here are a few of our favorite things that we brought along:
As most places I've been in Southeast Asia, I completely fell in love with the sleepy little town of Coron. I only wish I had had more time to explore other islands in the Philippines – but I guess it just means I'll need to go back one day!
Have a favorite island? I'd love to hear your recommendations!
Comments
comments