I fell in love with Buenos Aires in 2012, but hadn't been back to South America since. Toby had spent 3 weeks mountaineering in Peru in 2011 – and we knew we were getting due for another trip down south. I had always assumed the next stop would be Rio, maybe somewhere in Colombia, until we scored $200 flights through an Orbitz error fare. We didn't spend a whole lot of time in Santiago as we wanted to see as much of the country as possible (in a whopping 8 days) but we did manage to sneak in some great meals and sightseeing.
Where to Stay
W Santiago – We used points for most of our trip to Chile, which landed us at the W for the first two nights we were there. The W definitely didn't disappoint (I'm a sucker for hotel rooms with balconies) and most of the Starwood and Marriott hotels were in the same neighborhood (Las Condes). The neighborhood seemed to have some restaurants but seemed to be more of a business district so we did spend time ubering back and forth to other parts of town, like Bellavista.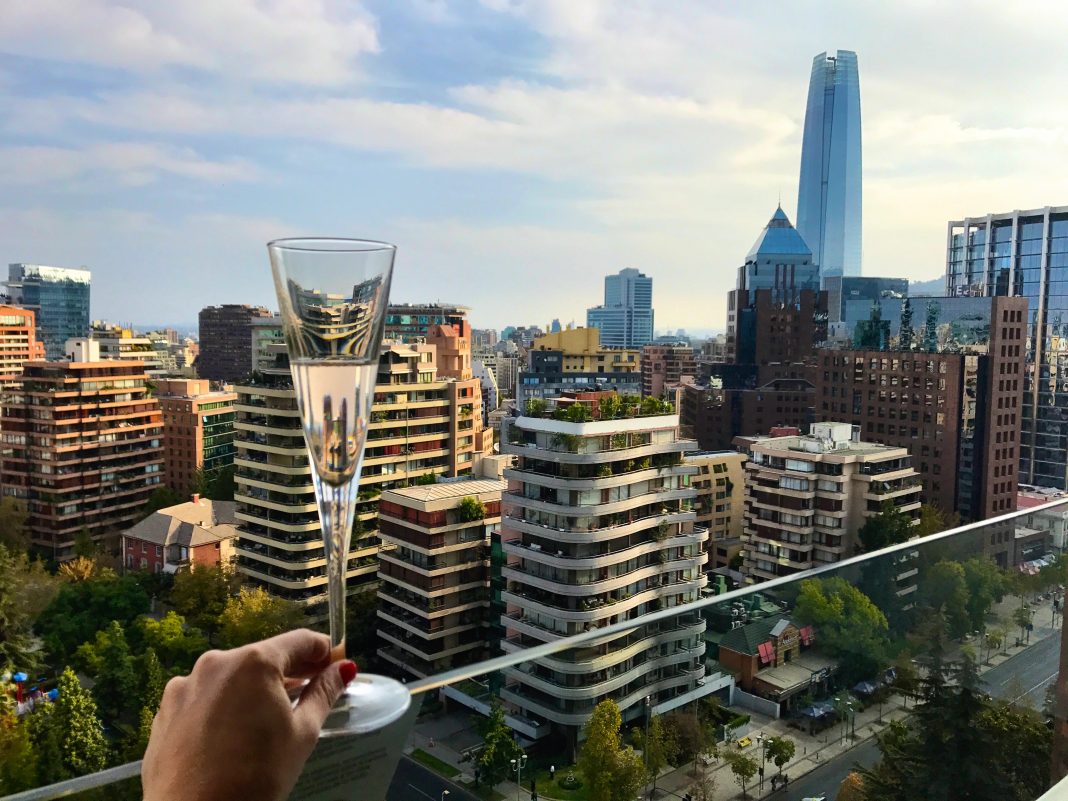 Hotel Loreto – an overnight layover seemed to be our only option between our time in Patagonia and the Atacama desert, so I chose somewhere that would be nice enough to sleep and shower in, and focused more on the neighborhood. We ended up having a 3-hour delay leaving Patagonia so I was even more pleased with my decision to not spend a large sum of money or points for about 6 hours in a room. The room was nice enough (small) and the location was great (and only about a block from the restaurant we had dinner reservations at). I'd recommend this hotel to anyone on a budget – after all, you're probably spending most of your day out and about!
Where to Eat (and Drink)
Bocanariz – We landed in Santiago a bit before lunch time, so I was more than ready for some food (and wine) once we dropped our bags at the hotel. Bocanariz hit the spot. They had many different wine flights to choose from so we each ordered something different, and snacked on empanadas and their version of patatas bravas. It was also my first introduction to Chile being more expensive than Argentina.
Restaurant 040 – while I didn't find many of our meals in Chile very inexpensive, Restaurant 040 was our splurge. We did a 10? 12? course tasting that was absolutely amazing. I mean everything. Was. So. Delicious. And worth every dollar. We booked in advance and were able to go to Room #9 (their speakeasy bar) after dinner. Even if you decide not to splurge for dinner, I recommend trying to check out Room #9 – I believe there is a new password every day, but the drinks and setting are amazing. The restaurant was located in the Bellavista area, so convenient to many other places.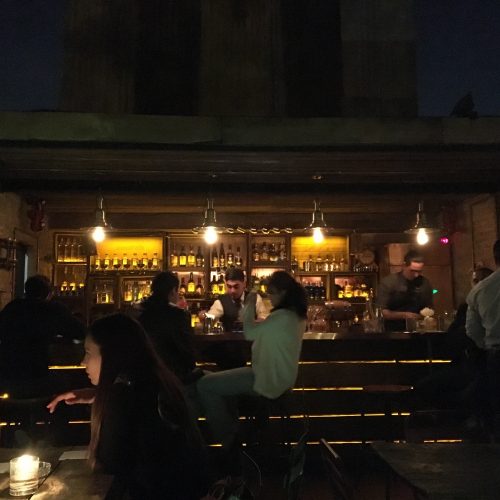 Sarita Colonia – located a block away from Hotel Loreto in the Bellavista neighborhood, this restaurant was full of quirky, strange things, and delicious food with a Peruvian flair. We ended up getting to our reservation an hour late (thanks to our 3-hour flight delay) but they were still able to sit us. I've heard that the roof deck is amazing but we didn't have a chance to check it out.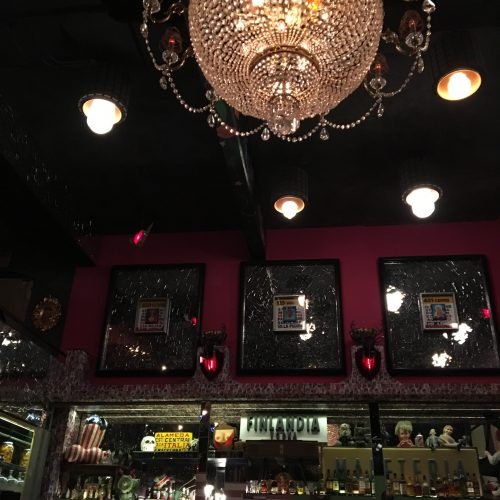 Barrica 94 – this restaurant and wine bar is located in the area named Patio Bellavista. What that is is really a collection of all different types of restaurants (including a steakhouse called Montana that I found myself facing the entire time we were sipping on wine). The idea of the Patio isn't really my style – I felt like I was in some sort of outdoor restaurant shopping mall, but I can understand why people go there and the wine (and steak) at Barrica 94 didn't disappoint.
Chipe Libre – Républica Independiente del Pisco – no trip to Chile is complete without taking in at least one (or many) Pisco Sours. I'm sure there are plenty of places to grab a great one, but we found ourselves enjoying our last of the trip at Chipe Libre – conveniently enough right next door to Bocanariz. The decor inside was great and they had a lovely outdoor patio as well. And of course, delicious empanadas to go along with your pisco. If you really want to get into pisco, they offer pisco flights there as well.
Mercado Central de Santiago – I would NOT recommend going here if you hate fish. While you may find something to eat there that doesn't come from the sea, the entire market is full of stalls selling all kinds of seafood so the smell is undeniable. We settled on Augusto's, which seemed to be the largest place there, and enjoyed some King Crab and shrimp. It wasn't anything to write home about, but the experience was at least worth a walk through.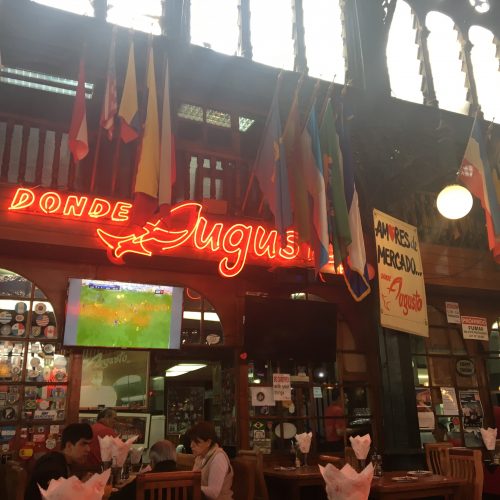 What to Do
To be honest, we didn't DO a whole lot in Santiago. We walked around the city, stopped for food and drinks along the way, and basically used the city as numerous long layovers.
San Cristobal Hill – while there is probably a good chance you'll have to wait in line for a bit, I decided it was worth it to take a funicular up to the top for great views of the apparently giant city we were exploring. You can hike to the top as well but it was a rather hot day when we were there so we opted for the lazy (but sort of fun) funicular ride.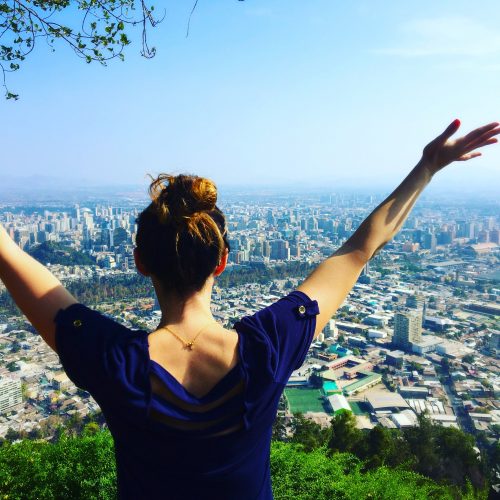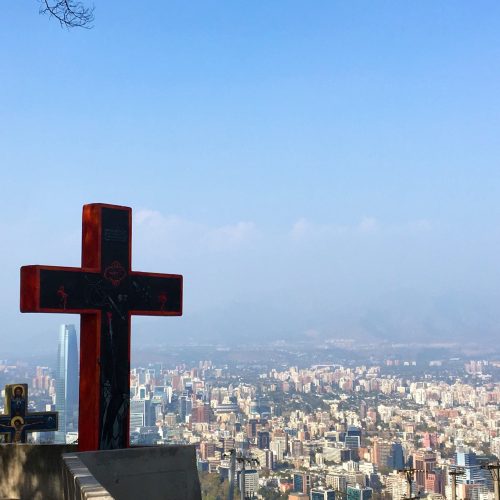 Plaza de Armas – this main square wasn't too far from San Cristobal or the Mercado Central, and I'm glad I didn't go well out of my way to see it. There were some pretty buildings but I felt the area was loud, congested, and made me want to run back to the peace of the Atacama desert.
Buy Yarn! I had heard there was an entire street filled with yarn shops – and this is true. I hadn't made a definite decision on whether I was going to buy an alpaca yarn, but when we stumbled upon the street leaving Mercado Central I felt like it was meant to be. Unfortunately, it was a lot hard to find Chilean alpaca wool than I would have thought, but I nabbed a few colors and shipped them off to my mom. Photos coming as soon as she finishes knitting me a scarf!
All in all, I thought Santiago had enough to offer for a couple of nights. I see it more as a city people live in instead of visit (which must be why I know more people who have lived there for a few months or years at a time than visitors) but the proximity to beaches, mountains, and wineries is also amazing (reminds me of a place I might live in).
Stay tuned to for posts on our day trip to Valparaiso and Vina del Mar and our time in the Atacama Desert.
Comments
comments