4 Days in Guatemala – Part 2
If you've read Part 1 of this story, you know we spent our first couple of days in Guatemala relaxing in Lake Atitlan.  On the afternoon of Day 3 of our 4-day adventure we arrived in Antigua.  Antigua is a small city surrounded by volcanoes about an hour away from Guatemala City.  It had been the colonial capital for 200 years before Guatemala City took the title.
Where to Stay
San Rafael Hotel – I felt like we splurged here (in terms of Guatemalan prices) but the hotel was perfect.  It was a small, beautiful boutique hotel a stone's throw from the main road and the famous Santa Catalina Arch.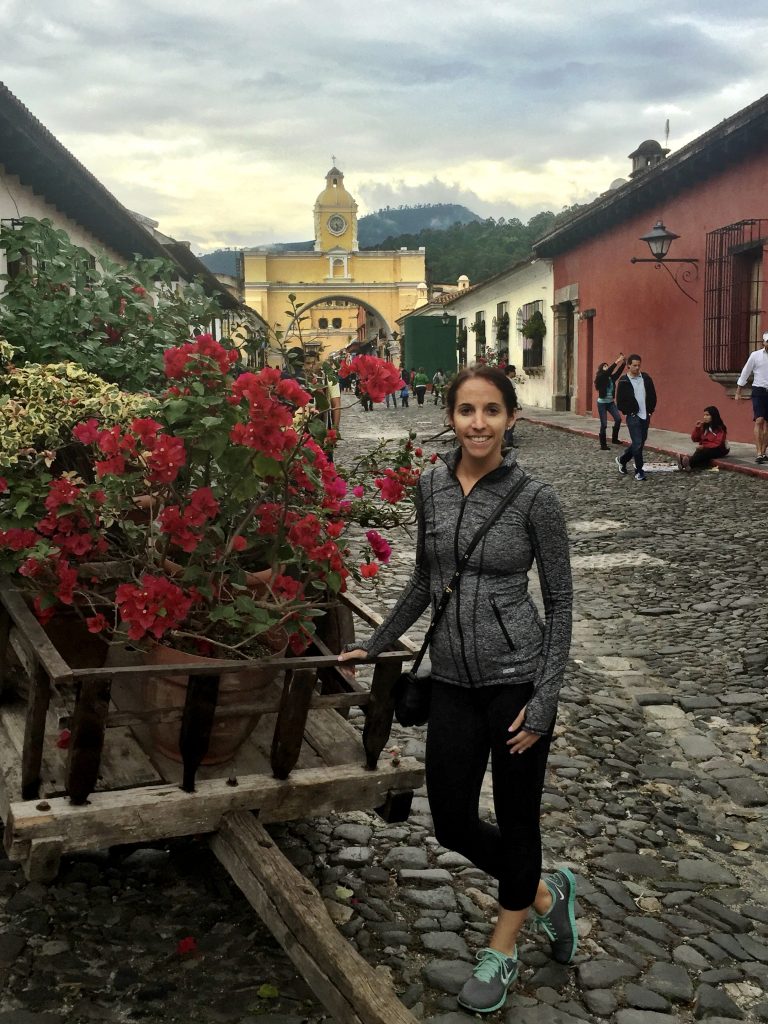 What To Do & Where To Eat
We spent the afternoon wandering the cobblestone streets and popping in and out of shops until we came upon a sign that read "On Saturday 5th, Sunday 6th, and Monday 7th the sale of alcoholic beverages is prohibited due to elections."  I was in disbelief.  Here we were halfway through our vacation and we wouldn't be able to even enjoy a glass of wine with dinner.
Tip: check and see if the country you're traveling to is having an election and if that might affect your trip in any way.
Fortunately, that didn't stop us from enjoying an amazing meal. A good friend suggested Hector's and it was incredible. If you find yourself in Antigua make sure you stop by there for dinner one night!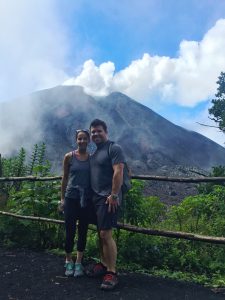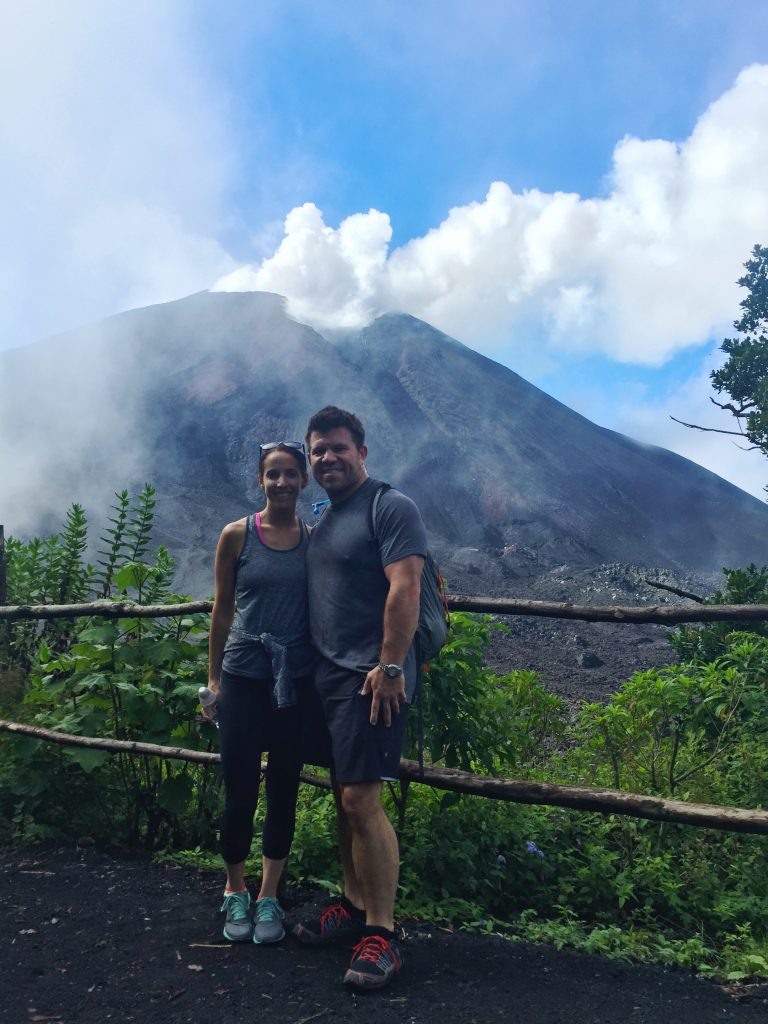 On a positive note, the lack of alcohol made it easy to go to bed early and wake up at sunrise to hike Pacaya Volcano.  We went back and forth about the hike knowing that we wouldn't be witnessing red flowing lava but then decided it would be worth the trip.
It was a pretty good hike (you can ride a donkey up if you'd prefer) full of shade, but also plenty of time to stop and take in the gorgeous views. When we got near the top of the volcano you could start to feel the heat under the volcanic rock and we were able to toast marshmallows! Touristy, I know, but who doesn't want a sugary reward after hiking up a volcano?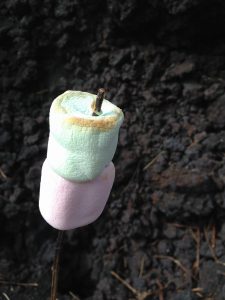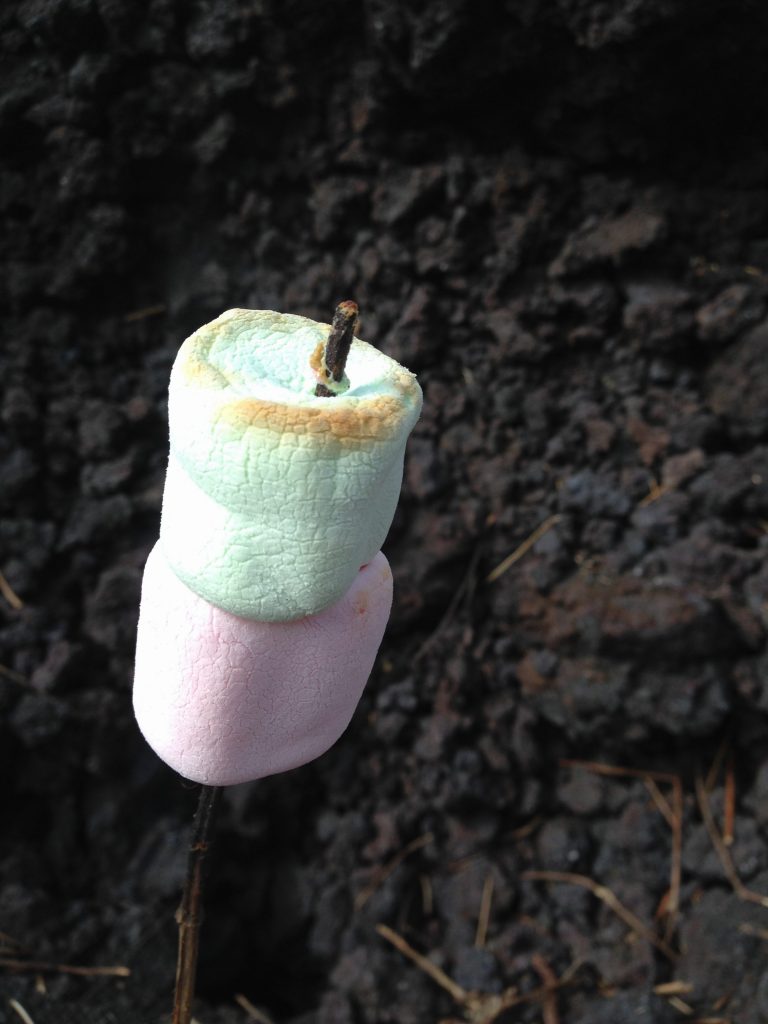 After the hike, we had the afternoon to go visit the museum in Casa Santo Domingo.  We wandered through courtyards, underground crypts, and throughout the property until the rain started coming down and it was time for lunch.  The entire property is made of wood and stone and is relatively dark – the restaurant was no different except that parts of it were open to the outside.  We had a delicious (albeit expensive lunch) while torrential rain went on outside (and inside) the restaurant.
As soon as the rain subsided we decided to trek up to Cerro de la Cruz – the large cross on top of a hill overlooking the city. A nice little walk and hike up if you're looking for a little exercise or cars can drive to the top as well.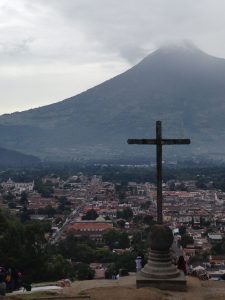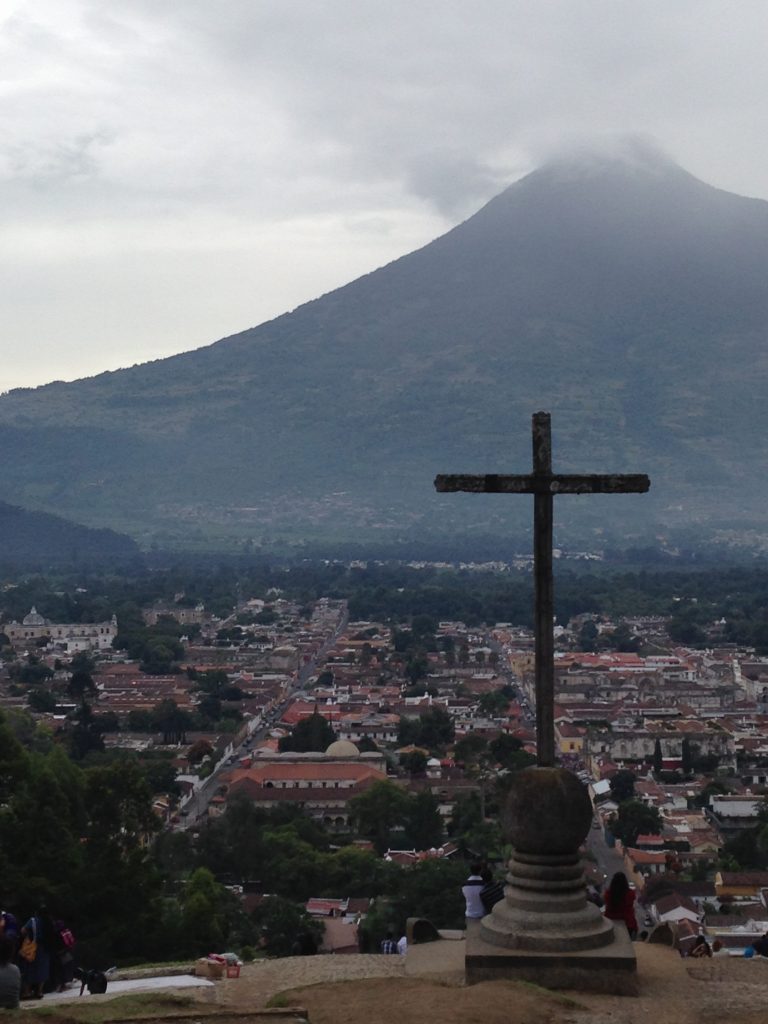 Once our two hike day was complete, we made our way back to the hotel, stopping by a small store on the way home that let us buy that bottle of wine we had decided we so desperately needed.
And that was that! After a relaxing last night in Guatemala, we were on our way back to LAX refreshed, relaxed and rejuvenated.  Maybe not being able to drink part of our vacation was a blessing in disguise!
While 4 days only gave us enough time for a taste of Guatemala there is so much more to do and know about this amazing country!