When we were planning our two week holiday in Vietnam, I did a lot of reading about traveling south to north, top places to stop and visit, and so on.  Phu Quoc didn't make it onto many travel blogs or lists.  It wasn't until a friend suggested it that we started researching and decided it would make a perfect end to our trip.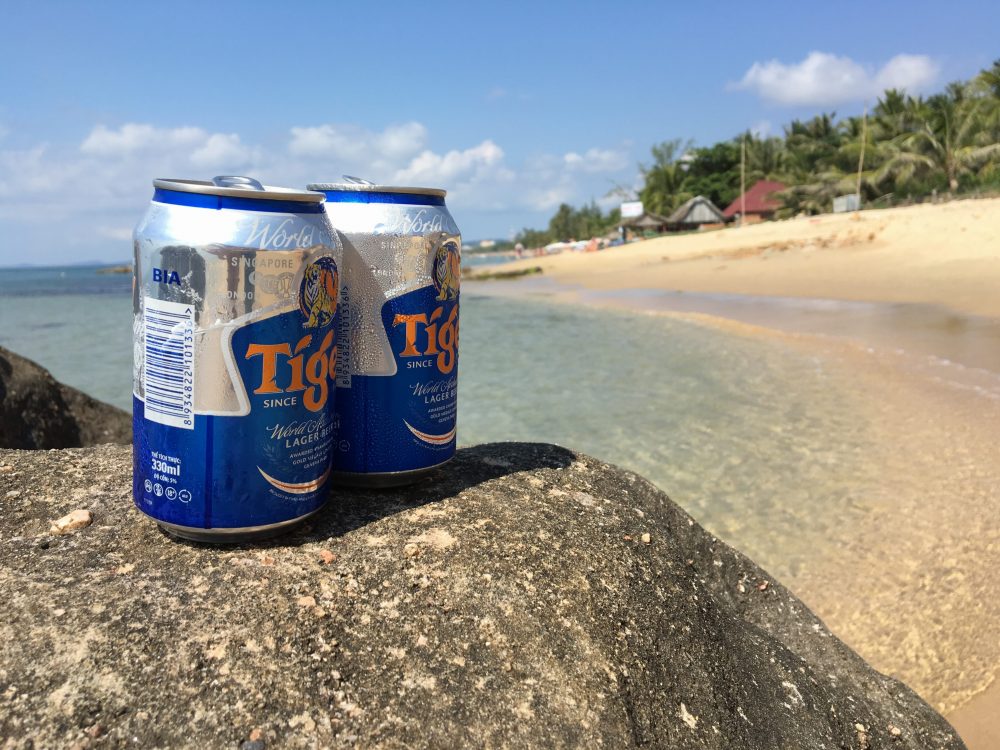 Phu Quoc is located off the coast of Southern Vietnam and is actually only about 15 miles away from Cambodia.  We had both been to islands in Thailand and Indonesia and knew Phu Quoc would be a little more undiscovered.
After 13 days of traveling we collapsed on the beach at our resort (we stayed at Long Beach Resort – I'd certainly recommend it) and barely moved for a couple of days.  Here are our recommendations when you can finally get yourself off the sand:
Rent a motorbike.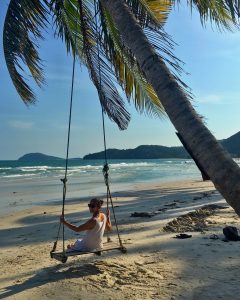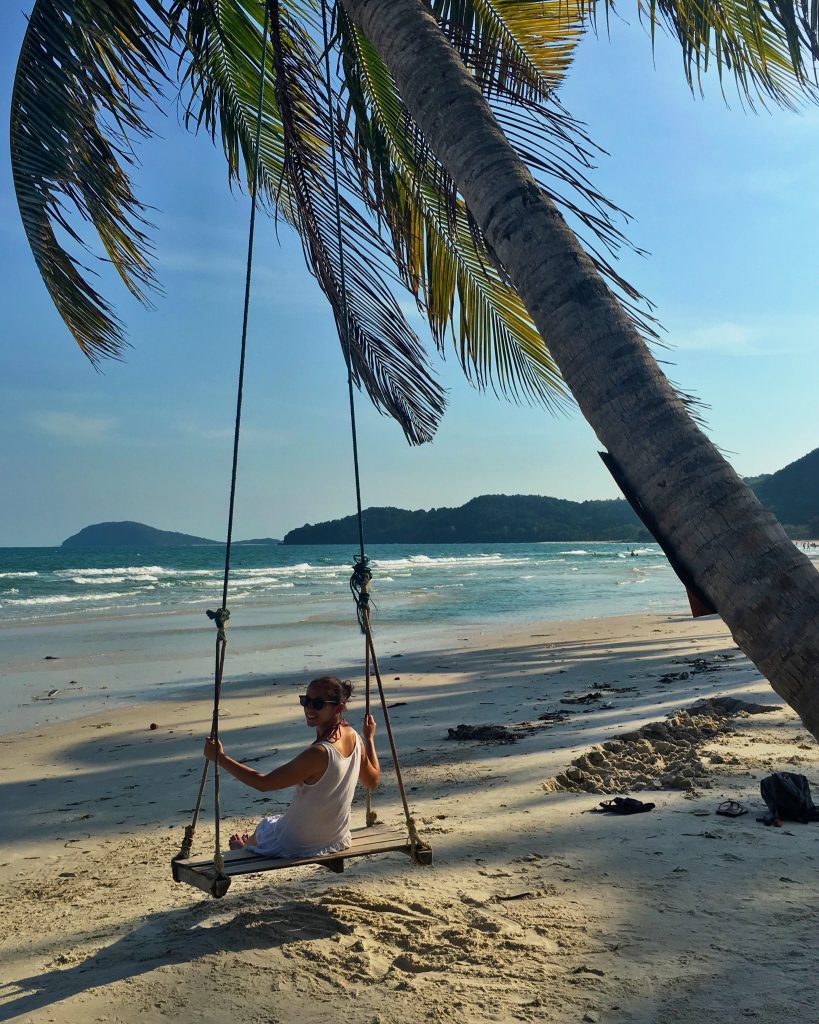 After surviving being a pedestrian among the motos in bigger cities, we decided it was time to take one for a spin. We were able to rent one right outside of our hotel and off we want.  We had checked out maps and there really aren't a ton of roads in Phu Quoc, so we set off in the general southeastern direction towards Sao Beach.  We had read mixed reviews and we got what we expected.  On the eastern side of the island, the beach had a different feel than where we had spent the last couple of days.  There weren't many people, more greenery, and yes, there was some trash.  We snacked at Paradiso Beach Club that was full of pumping music with food and drinks.  Nearby, there was a swing on a tree that gave tourists the opportunity to take pictures like the one here.
After a couple of hours there it was time to head back.  The main "highway" cuts through the middle of the island but I could see on Google Maps there was a road that cut straight across – if we took this we could drive up the coast while the sun was setting.  This sounded like a great option until we spent 18 of 21 kilometers on mud and dirt roads filled with giant holes and moguls.  We did, however, survive, and got some pretty amazing photos on the way.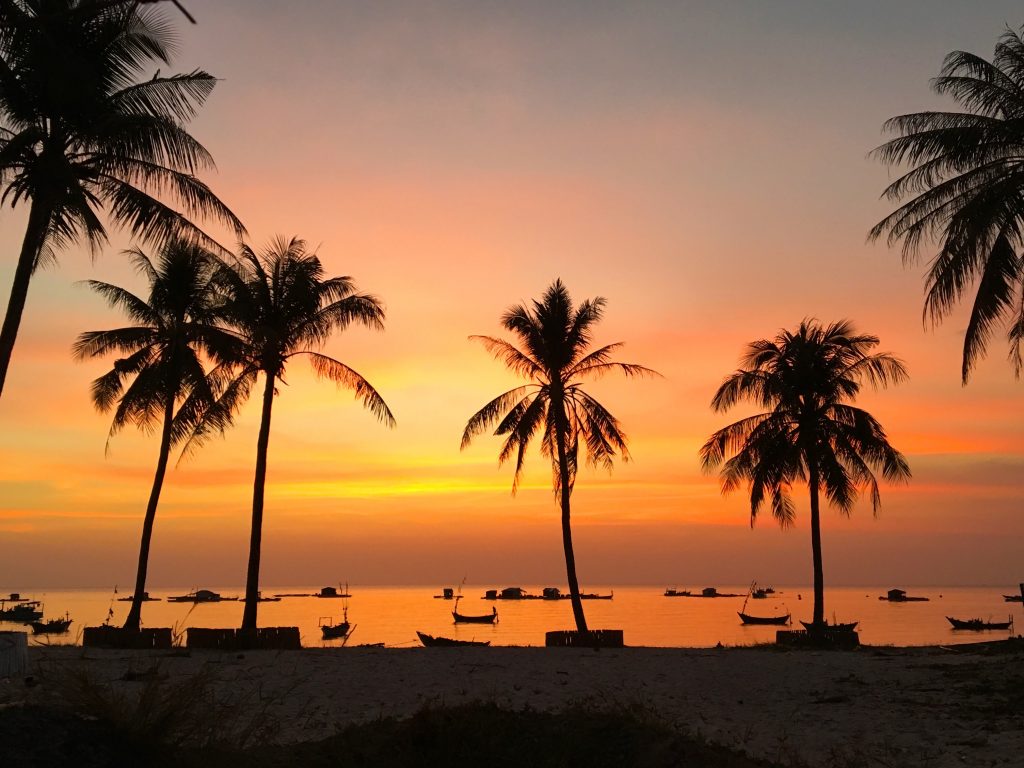 Tip: on our dirt road journey we saw huge InterContinental and Novotel properties being built so perhaps when you get out there to visit there will be more paved roads to make your trip a bit easier!
Eat!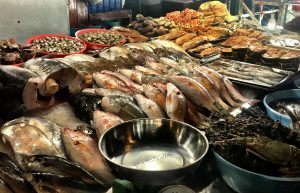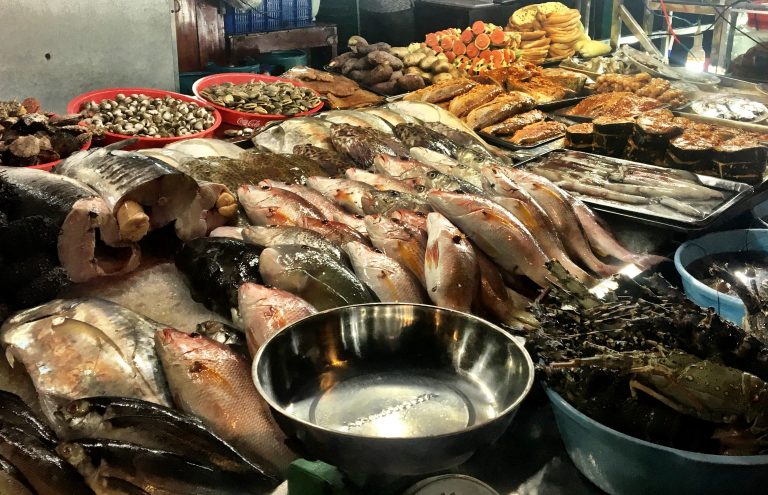 Dinh Cau Night Market – while this market has a little bit for everyone – souvenirs and snacks, the main reason to come here is delicious fresh seafood. We spent hours hopping from stall to stall, trying scallops here, a grilled lobster there, all while strolling around sipping on Tiger and Saigon beers.  The market is open daily at 5pm, so make sure you check it out at least one night!
Winston's Burgers and Beers – I know, I know.  We are in Vietnam and we are suggesting you go eat a burger.  But after two weeks of traveling and one terrible night of food poisoning, a burger was just what we needed.  Winston is an ex-pat and the burgers do not disappoint.  If you need a short break from the local fare, I'd highly suggest checking this place out!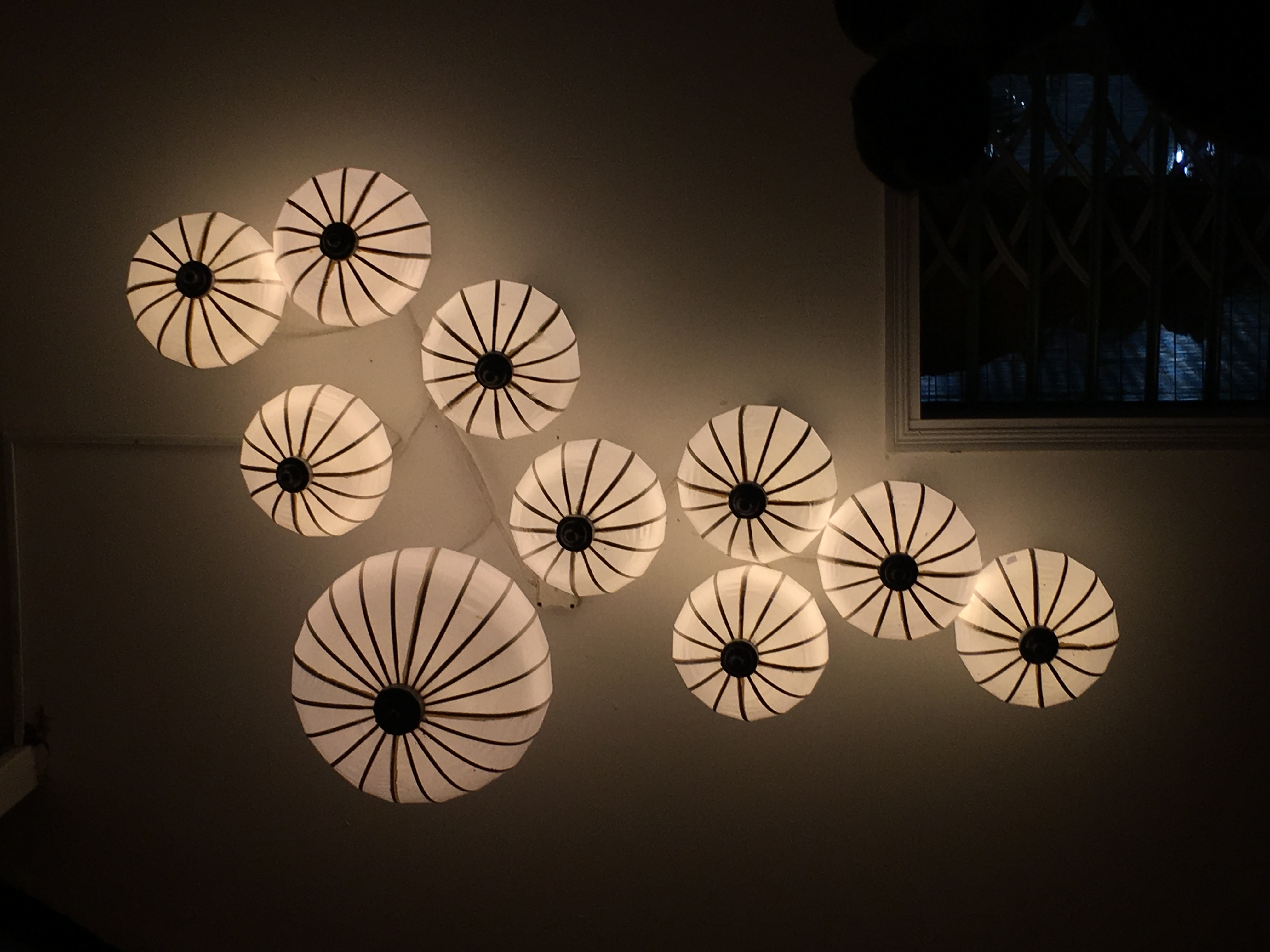 Drunk'n Monkey