The title of this post is a bit misleading – while we did make it to Tokyo on our way to Vietnam, our layover on the way home was only about 6 hours.  Not long – but enough to get out of the airport if you wish!
We hopped on the train and in about 10 minutes we were in the town of Narita.
What To Do:
Wander down Narita's Omotesando, or shopping street.  We didn't have any sort of agenda besides getting some last tastes of authentic Japanese food so we slowly meandered down the 800 meter road.
Visit Naritasan Shinshoji Temple and Naritasan Park.  The main road will lead you here and you'll get to check out the temple and wander around the park.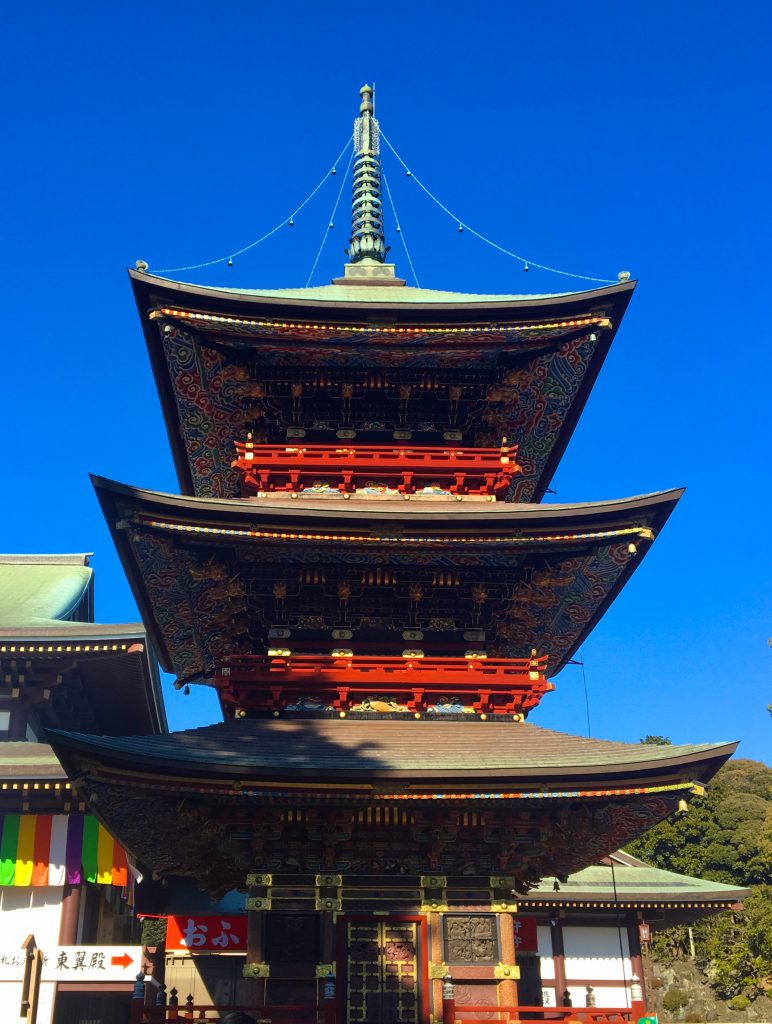 Buy custom chopsticks! Okay, this is definitely not a must, and does not have to be done in Narita, but we picked some of these up from one of the stores on the main road.
Eat! There are lots of different street vendors or places where you order at the window, take your food and go.  We ordered some random things from a window until we eventually found a place serving ramen and beer.  I have no idea what the name of the restaurant was that we landed in, but I have to imagine you'll get some pretty good ramen wherever you stop.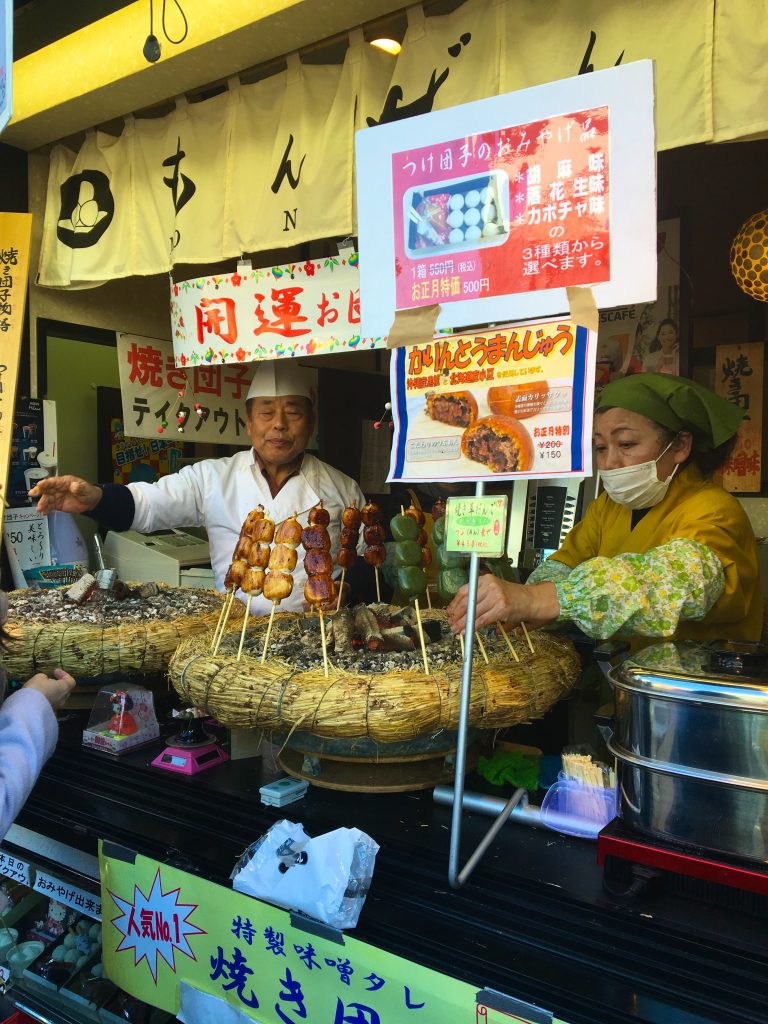 And…that was it.  While Narita is nothing like Tokyo, if you want to get a tiny taste of Japan outside of the airport walls but don't have the time to venture all the way into the city, Narita is definitely worth checking out!
Have a longer layover at the Narita Airport? Make sure to read our blog post about actually heading into Tokyo for the night or this Complete Quick Guide for Things to Do in Tokyo.